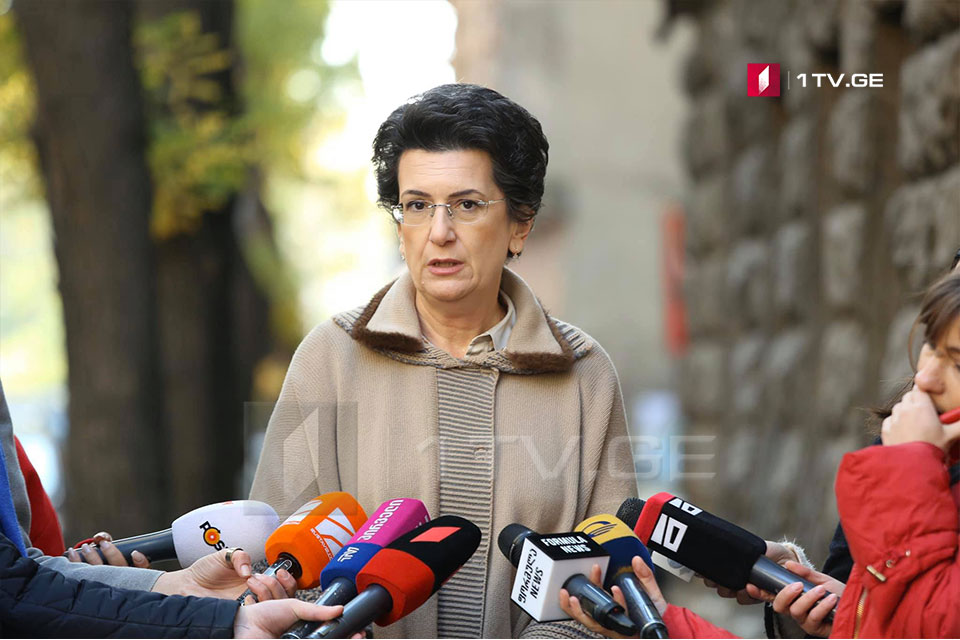 Nino Burjanadze raised issue of Doctor Vazha Gaprindashvili's release in Moscow
Nino Burjanadze, Leader of Democratic Movement – United Georgia Party said that she had an important visit to Moscow.
Burjanadze told journalists at Tbilisi International Airport that she had raised the issue of the release of Doctor Vazha Gaprindashvili, illegally detained by occupational forces.
Burjanadze said that the release of Doctor Vazha Gaprindashvili was one of the painful issues for the Georgian people.
"I saw serious human compassion during all the meetings regarding the issue. Russian politicians could understand both human and political importance of the case. My request to the Russian authorities was to make maximal efforts for the release of Vazha Gaprindashvili so that he could return to his family as soon as possible," Burjanadze said.
Burjanadze claimed that she had received the promise that Russia would do its best to speed up the process and also told journalists that she had communicated with Gaprindashvili's wife twice during her visit to Moscow.
Georgian doctor Vazha Gaprindashvili was detained by the occupation forces on November 9 on charges of illegally crossing the so-called border and was sent to two-month custody.