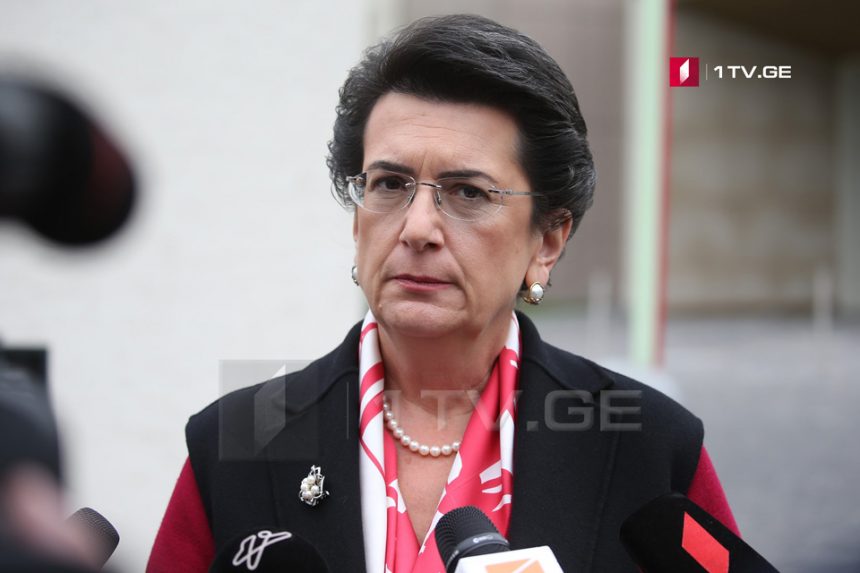 Nino Burjanadze: It is natural that Mike Pompeo will not meet with opposition. I would be surprised if meeting was scheduled
Nino Burjanadze welcomes US Secretary of State Mike Pompeo's upcoming visit to Georgia.
The leader of United Georgia party says "this should be a serious signal to the government that the West will not forget Georgia despite the difficulties in the world."
As Nino Burjanadze notes, she is not surprised that Pompeo will not meet with the opposition.
"I will be very surprised if a meeting with the opposition is scheduled, as in such a situation when there is a crisis between the government and the opposition, a meeting with such a high ranking official must be prepared in advance, there must be formulas of prior agreement or compromise, from one side or the other. Since it sounded so spontaneous, I am not surprised that there will be no meeting with the opposition," Burjanadze said.
Burjanadze added that "a peaceful rally should be held on the day of Pompeo's arrival where the Georgian people will show their will to the American guest."
U.S. Secretary of State Mike Pompeo will visit Georgia on November 17-18. During his visit, Pompeo will meet with President Zurabishvili, Prime Minister Gakharia, and Foreign Minister Zalkaliani. He will also meet with the Patriarch of the Georgian Orthodox Church, His Holiness Ilia II.