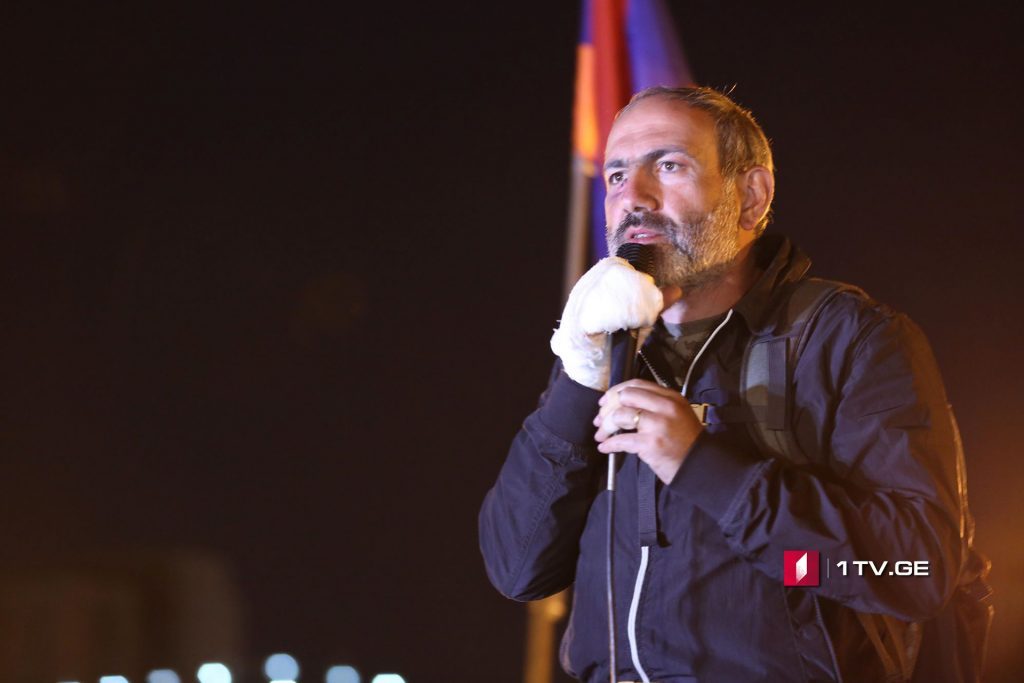 Nikol Pashinyan: Parliamentary elections should be held where people will elect the future government
Armenian opposition leader Nikol Pashinyan has addressed the protesters at the Republic Square and congratulated the population on victory.
"Dear Armenians citizens, you have won! Yesterday morning, the meeting between me and Serzh Sargsyan was held in the hotel. He got up and left the meeting. From this moment I realized that he left the post of prime minister.
This morning, I was offered that Serzh would resign in October; two hours later I was offered that he would resigned in a month… then on April 25, and we finally saw how he has resigned today.
The National Assembly must now appoint the people's candidate for prime minister. This must happen within one week. After that, a temporary government should be formed, followed by snap parliamentary elections, where people will elect the future government.
I hope that the governmenty will recognize the victory of velvet revolution. The quicker they recognize this fact, the better it will be.  This will help us to solve the Nagorno Karabakh problem," – Nikol Pashinyan said.
Serzh Sargsyan quit the post of Prime Minister today. He released a statement in which Sargsyan said he was "addressing all citizens of the Republic of Armenia… for the last time as leader of the country."
"Nikol Pashinyan was right. I was wrong," he said. "The situation has several solutions, but I will not take any of them… I am leaving office of the country's leader, of prime minister."