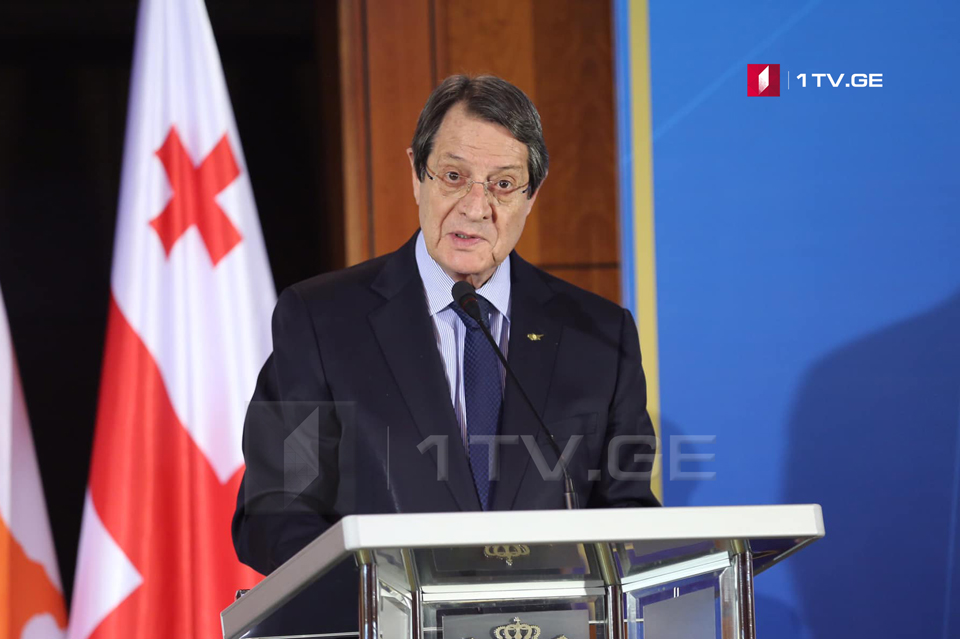 Nicos Anastasiades: Georgia-Cyprus economic relations lag behind political, cultural relations 
A business forum is a very good opportunity for Georgian and Cypriot businessmen to share their capabilities with each other, – the President of the Republic of Cyprus, Nicos Anastasiades stated at the Georgia-Cyprus business forum in Tbilisi.
President of Cyprus talked about bilateral relations between the two countries.
"There is a very long relationship between Georgia and Cyprus and we have great historical, political, cultural and religious ties. Of course, these ties have deepened over years and centuries. We hope that it will be further deepened", – Nicos Anastasiades said.
In this context, the President of Cyprus called his visit to Georgia historic.
"My visit will be the cornerstone between the two countries' historical, cultural, political and economic relations. Our relationship needs to be strengthened and improved", – said the President of Cyprus.
"Our economic relations lag behind our political, cultural relations and relations that exist between people; therefore, meetings of this nature provide an opportunity for economic development" – He added.
Georgia-Cyprus business forum is underway within the official visit of the President of the Republic of Cyprus, Nicos Anastasiades to Georgia. 120 companies of both countries participate in the event.