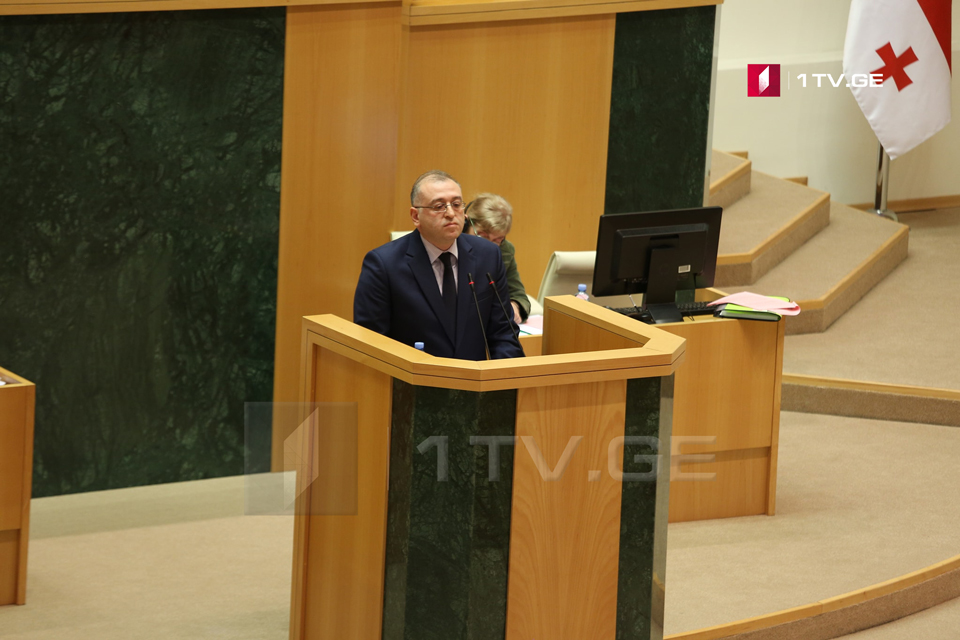 NBG President says National Bank exhausted issue regarding Mamuka Khazaradze and Badri Japaridze
Although Badri Japaridze and Mamuka Khazaradze [founders of TBC Bank] often claim that their bank has been seized, this is not true, – Koba Gvenetadze, President of the National Bank of Georgia (NBG) said at the plenary sitting of the Parliament this afternoon.
According to the NBG President, the National Bank exhausted the issue regarding Mamuka Khazaradze and Badri Japaridze. "I would like to emphasize that the stocks of the stockholder founders in the bank are unchanged. Their positions in the bank's parent company are also unchanged. They still have the influence of the bank's strategic development decisions. The main goal of NBG's supervisory zone was to distance the stockholders from the bank's operating activities, which is the only and most important principle of the best corporate governance.
As for the supervisory measure to the bank, the National Bank and TBC Bank issued a joint statement saying that the commercial bank terminates court disputes against the National Bank and pays GEL 1 000 000 imposed by the National Bank as a fine. The National Bank said that it welcomes this decision and this issue has been exhausted from both sides and we have been exhausted the issue related to Mamuka Khazaradze and Badri Japaridze," NBG President said.