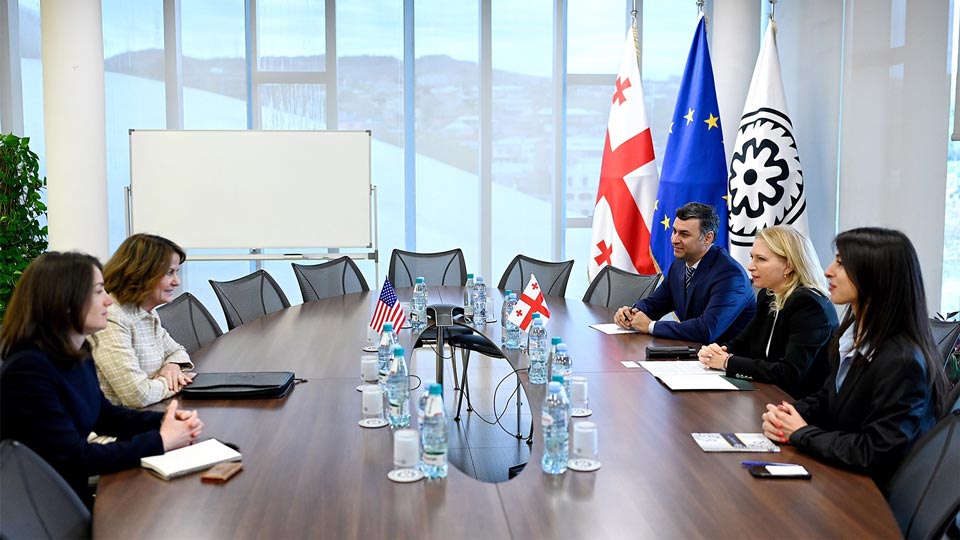 NBG Acting President meets U.S. Ambassador to Georgia
Acting President of the National Bank of Georgia (NBG), Natia Turnava, met with the new U.S. Ambassador to Georgia, Robin Dunnigan, discussing the importance of the existing strategic partnership between the two nations and the prospects for deepening the cooperation.
According to the NBG press office, the U.S. remains the most important strategic partner of Georgia.
Natia Turnava briefed the new US ambassador on the present state of affairs and ongoing projects in Georgia's banking industry.
"We talked about close relations and cooperation between the National Bank and the US Embassy, the US Agency for International Development (USAID). The National Bank has active cooperation with USAID in various directions, and I would like to express my gratitude to the US government, the US Embassy, and the American people for their support for the ongoing reforms in Georgia over the years. During the meeting with the US ambassador, we agreed that we will actively continue coordination and cooperation in the future", Turnava noted.