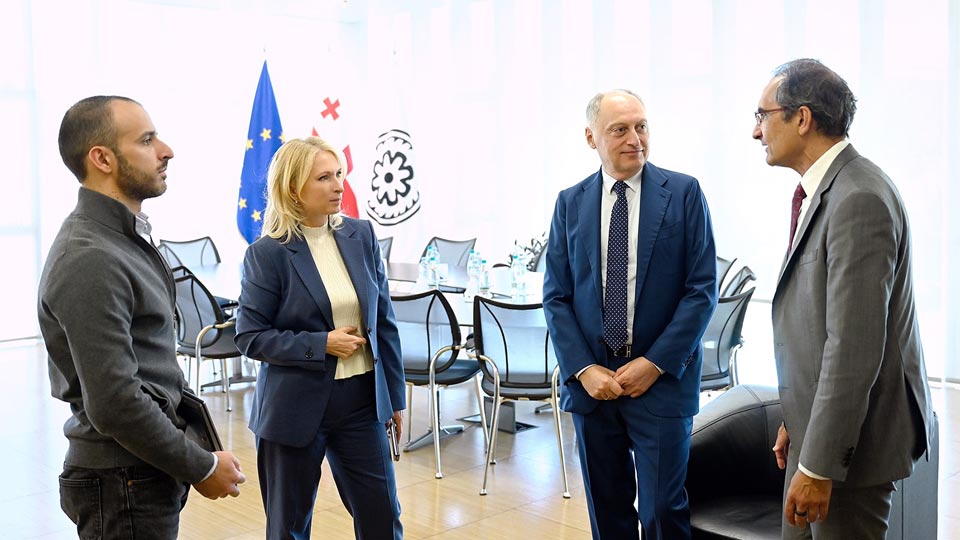 NBG Acting President meets IMD representative
Natia Turnava, the Acting President of the Georgian National Bank, met with Arturo Bris, a representative from the International Institute for Management Development (IMD), known for its publication of the World Competitiveness Index.
During the introductory meeting, the two parties explored the potential for future collaboration and the opportunities that could arise from Georgia's inclusion in this global index.
As mentioned at the meeting, the IMD's interest in Georgia derives from the country's correct positioning in the international arena and its leading positions in various authoritative rankings.
In the upcoming rating, Georgia will be evaluated according to its infrastructural, institutional and economic environment.
"We are glad that a prestigious international institution like IMD shows interest in collaborating with us. And welcome the prospect of Georgia being assessed within the World Competitiveness Index alongside other renowned rankings. Their interest in cooperation is a testament to the transparency and openness characterizing the NBG and our financial system, which functions effectively and sustainably," remarked the NBG Acting President following the meeting.