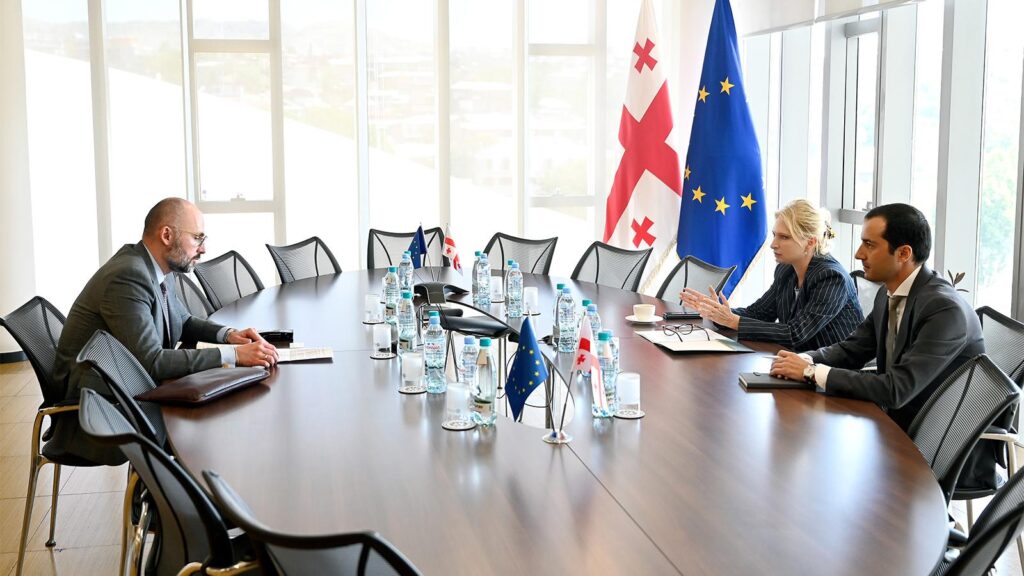 NBG Acting President meets EIB Head for South Caucasus
Natia Turnava, Acting President of the National Bank of Georgia (NBG), met Maciej Czura, Head of Regional Representation for the South Caucasus of the European Investment Bank (EIB).
At the meeting, Natia Turnava spoke about the NBG's carried-out reforms and thanked Maciej Czura for their cooperation. She noted that the NBG supports strengthening the role of the financial sector in the sustainable development of the economy in the country.
According to Turnava, the NBG will prepare a climate scenarios analysis framework with the EIB's support.
"The project aims to assess the vulnerability of commercial banks to stresses. The project was launched last year, and we expect the first results by the end of the year. The agreement of cooperation with the EIB includes this project as well as other issues of the Georgian financial system's greening," she said, expressing a will to continue close cooperation with the EIB in the future.