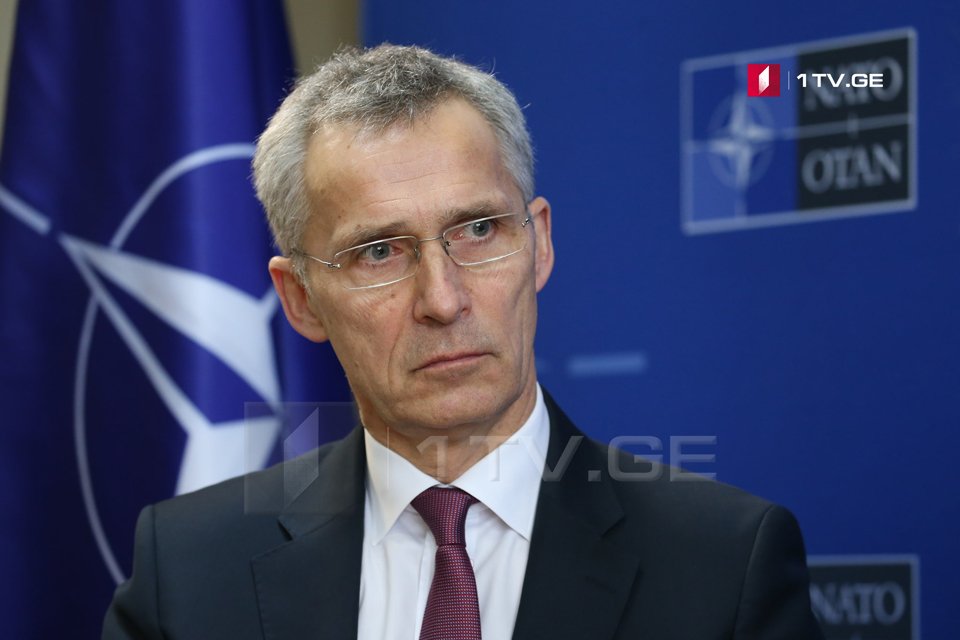 NATO to help Georgia, Bosnia-Herzegovina uphold their sovereignty
Speaking at a news briefing ahead of the NATO Summit on crisis in Ukraine, NATO Secretary-General, Jens Stoltenberg pledged to support NATO partners which are at risk from Russia.
"I also expect we will agree to step up a tailored support for other partners at risk from a Russian pressure including Georgia and Bosnia-Herzegovina, working together with the European Union we must help them to uphold the sovereignty and the right to make independent decisions," NATO Secretary-General said.
Jens Stoltenberg said NATO would do its best to support Ukraine. The alliance provides Ukraine with military equipment, ammunition, financial aid as well as by hosting millions of refugees. "President Putin's invasion is brutal and the human suffering is horrifying and painful to witness," he said.
However, as NATO Secretary-General noted, the alliance has the responsibility to ensure that the war does not escalate beyond Ukraine and become a conflict between NATO and Russia. "This would cause even more death and even more destruction," he said.
NATO leaders are gathering in Brussels on Thursday, to look at strengthening the bloc's own deterrence and defense, immediately and in the long term, to deal with the now openly confrontational Putin. That summit is intended not just to show NATO's "support to Ukraine, but also our readiness to protect and defend all NATO allies," NATO Secretary-General Jens Stoltenberg said.