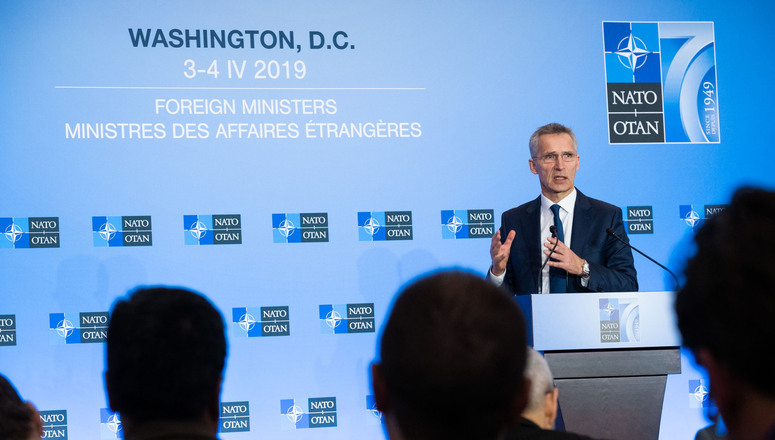 NATO Foreign Ministers agree to enhance security in the Black Sea region
Meeting in Washington D.C. on Thursday (4 April 2019), NATO Foreign Ministers agreed a package of measures to improve NATO's situational awareness in the Black Sea region and strengthen support for partners Georgia and Ukraine, – this information has been published on the official web-page of the NATO.
The package envisages supporting Georgia in areas such as the training of maritime forces and coast guards, port visits and exercises and sharing information.
"Right now, one of NATO's naval groups is on patrol in the Black Sea.  And today, it is exercising with Ukrainian and Georgian ships.
So we will maintain our focus, and our presence in this vital region",  – NATO Secretary General Jens Stoltenberg stated.