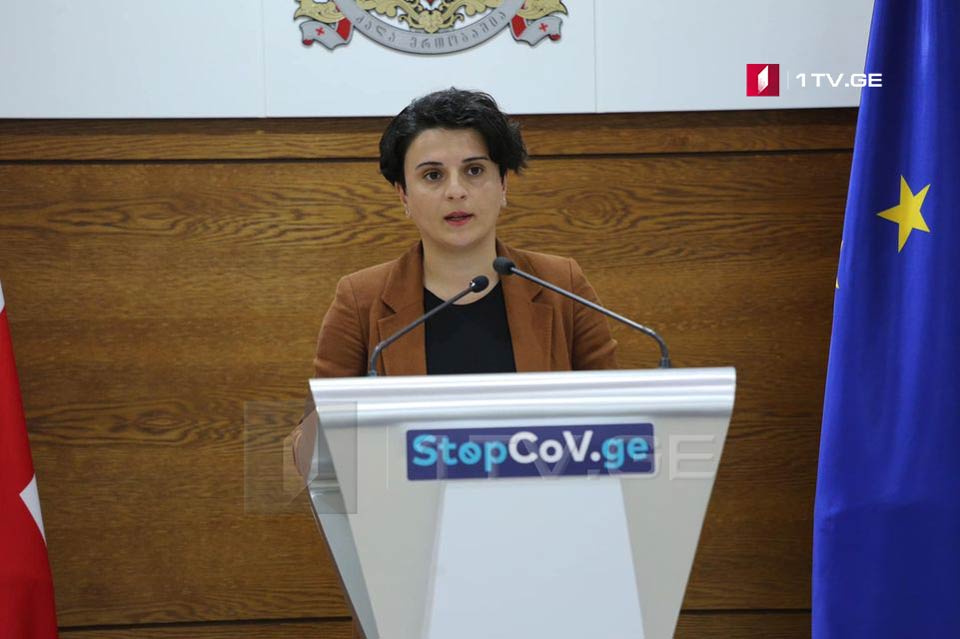 Natia Mezvrishvili: We have two choices - to follow rules or to introduce strict restrictions
"We have two choices – to follow the rules, to get used to living with the virus, or to introduce strict restrictions, for which the country does not have the resources," said the head of Government Administration, Natia Mezvrishvili.
"Our main goal at the stage of adaptation and management is the rapid recovery of the economy, which will be impossible if we do not follow the rules," stressed Mezvrishvili.
The head of Government Administration noted that today Georgia's healthcare system is ready to withstand the epidemic. however, despite the readiness, the resources are not inexhaustible and every citizen must be responsible.
"When we talk about the readiness of the system, this is one of the reasons why we do not impose strict restrictions and declare a state of emergency. However, we also say that healthcare resources are not inexhaustible," stated Mezvrishvili.