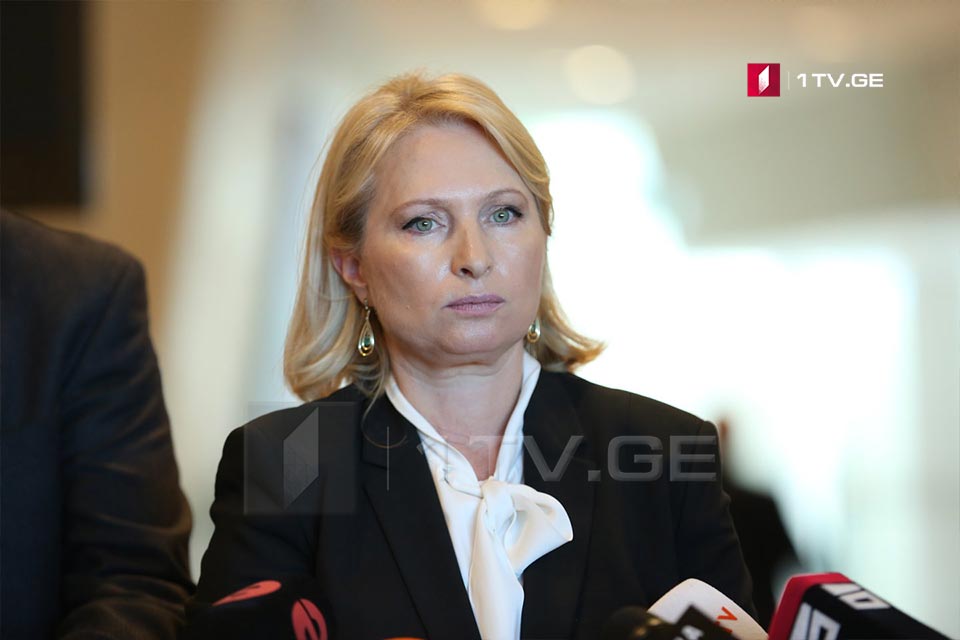 Minister of Economy calls on trade centers for not benefiting from situation
Natia Turnava, Minister of Economy and Sustainable Development and Levan Davitashvili, Minister of Agriculture met with heads of the leading distribution and importer companies to discuss issues of food products supplies and preservation of current prices on items of primary consumption.
The sides considered financial and logistics issues. Minister of Economy said after the meeting that heads of the companies reiterated that there was no deficiency of products and there were no problems in their supply.
"We asked heads of trade centers not to benefit from the current situation in the country with respect to the increased demand on certain products on part of the customers. We will strictly control their activities," Turnava said.