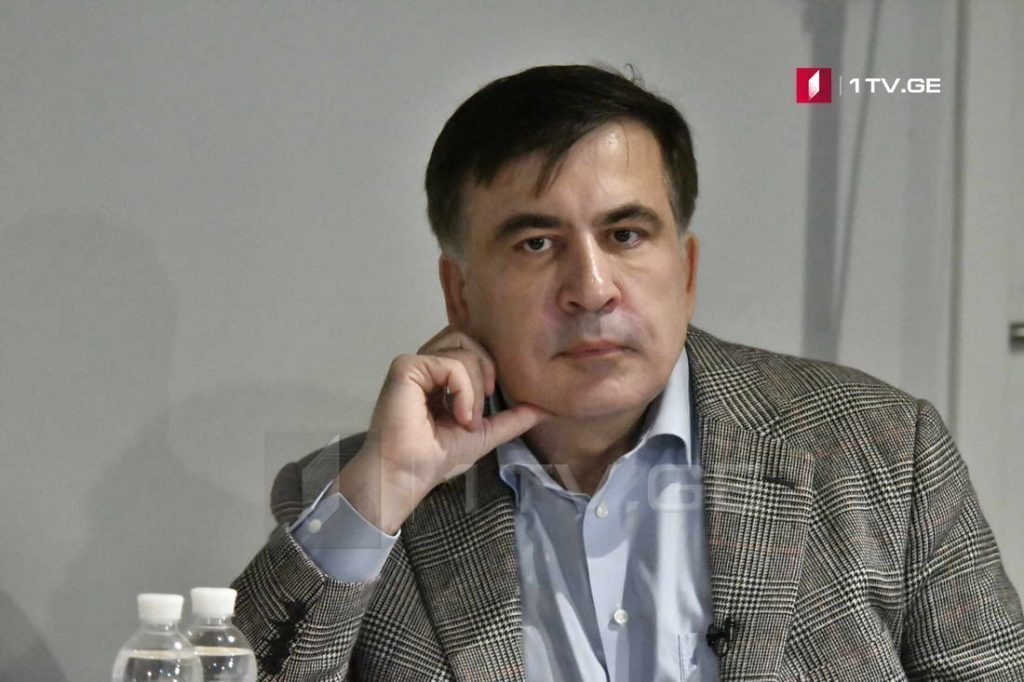 Mikheil Saakashvili urges fellows to quit Parliament 
Georgia's former President Mikheil Saakashvili has sent a letter from prison following the second round of the municipal elections on October 30.
In a letter, read by Saakashvili's lawyer and Mtavari Arkhi TV Head Nika Gvaramia, ex-President said he is "very angry and insulted. All self-respecting Georgians should be angry and insulted" as "the opposition won these elections, but a group of bandits, who stole the Georgian government, snatched our victory."
"What should we do ?! Only one thing – seize power and bring them to justice. This is what our neighbour Armenia did. The Ukrainians did the same to Yanukovych [fourth President of Ukraine] when he sided with the Russians to the end, but Yanukovych was way more rebellious and wealthy than Ivanishvili.

The time is short. We have to work in many places. Of course, we have to appeal against everything [results] as such catastrophic observational reports were not panned in Armenia, Kyrgyzstan or during the Rose Revolution.

But now we have full legitimacy for street protest and resistance to violence," Saakashvili underscored.
Jailed former President praised Lelo leader Mamuka Khazaradze for quitting the Parliament, advising his fellows to do so as "the Parliament lost its function as a government platform."
Law enforcers arrested Mikheil Saakashvili in the Georgian capital of Tbilisi on October 1. He kicked off a hunger striker day after detention.
The ex-president is charged with several criminal offences. In 2018, he was sentenced to six years in prison in absentia for abuse of power.