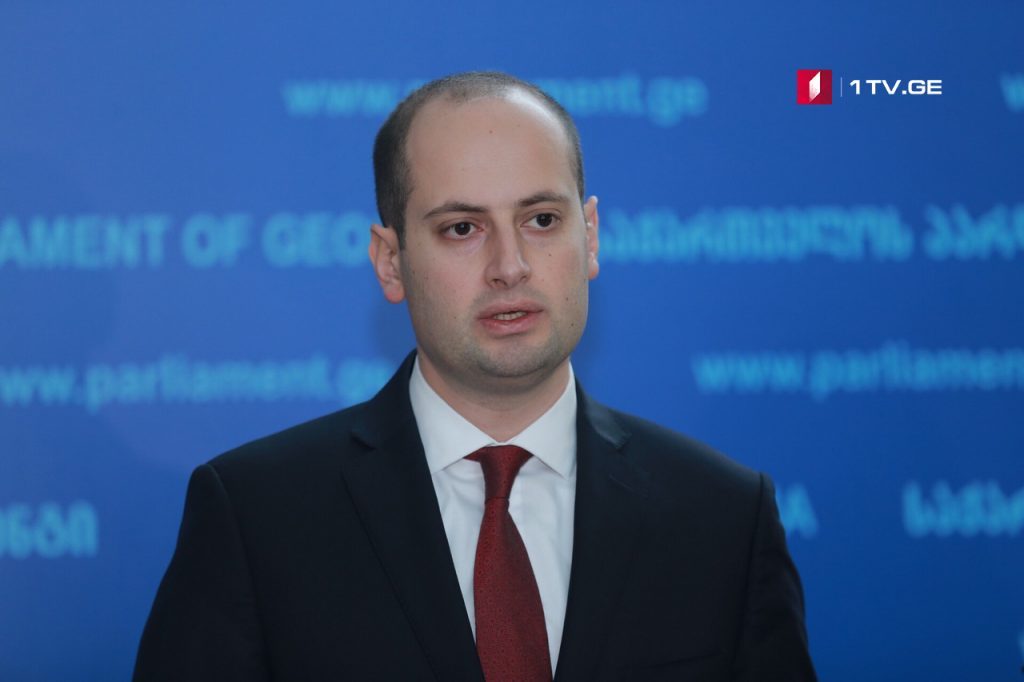 Mikheil Janelidze - Immediate access of human rights mechanisms to Abkhazia and Tskhinvali region is important 
Mikheil Janelidze, Vice Prime Minister and Minister for Foreign Affairs of Georgia appeals to the international community to give appropriate assessment to the death cases of Giga Otkhozoria and Archil Tatunashvili. Janelidze has delivered a speech at the 37th Regular Session of the UN Human Rights Council today.
"The local population is even denied of minimal safeguards for their lives. I once again refer the case of Giga Otkhozoria, an ethnic Georgian, who was shot dead by so called border guards closed to the occupational line while the murderer has been left at large. Unfortunately, this is not an isolated case – few days ago three Georgian citizens were detained by the occupational regime. One of them Archil Tatunashvili, according to the current information, was beaten to death. The other detainees together with Archil Tatunashvili are still not allowed to leave the occupied region. These actions require relevant consolidated response of international community. Only through international pressure the Russian occupation and all these grave consequences can be ended, human rights protected and international law upheld. Government of Georgia is committed to peaceful resolution of the conflict and creating equal opportunities to all, including our citizens living in occupied regions.
In his report the high commissioner concluded that practices in Abkhazia and Tskhinvali region appear to amount to discriminatory patterns based on ethnic grounds. The high commissioner is explicit that, I quote: "the authority in controlled Abkhazia and South Ossetia are responsible to uphold the fundamental freedoms and human rights of all people living under their control". It is imperative to insure the immediate access of the Office of High Commissioner  and other human rights mechanisms to Abkhazia/Georgia and Tskhinvali region South Ossetia/Georgia. We will reintroduce the draft resolution on cooperation with Georgia to the current session and count on the council's support" – Janelidze said during the Session.
Within the framework of his visit to Geneva, the head of the Foreign Ministry will meet with the UN Secretary-General today, where he will speak about the tragic death of Tantuashvili.