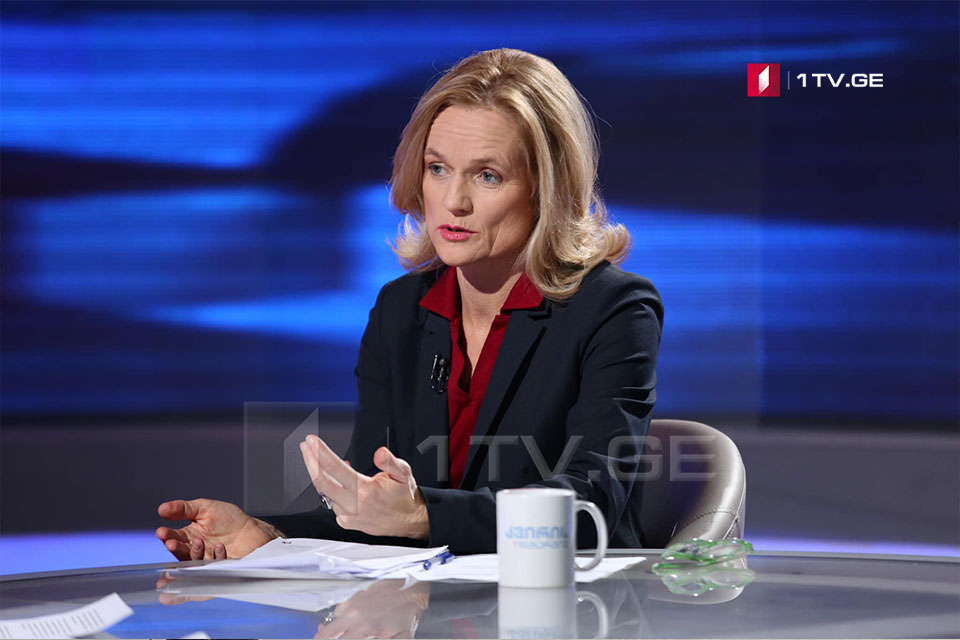 MEP Viola von Cramon to head working group for EU-brokered agreement execution
The European Parliament member Viola von Cramon will head the working group for execution of the April 19 European Council President Charles Michel mediated compromise agreement reached between the Georgian political parties.
In an exclusive interview with the Georgian Public Broadcaster (GPB), the MEP said that the Jean Monnet Dialogue as per the April 19 agreement would begin in June.
Viola von Cramon will arrive in Georgia in July to hold negotiations on part of the European Parliament.
The Jean Monnet Dialogue for Peace and Democracy is an instrument developed by the European Parliament as a soft tool in the area of parliamentary mediation and dialogue.
With the Jean Monnet Dialogue, the European Parliament strengthens the ability of political leaders to develop true inter-party dialogue and to build the consensus necessary for generating a democratic parliamentary culture and trust.
The Dialogue complements traditional capacity-building programmes and contributes to institutional reform processes. It also provides a platform for political group leaders to seek consensus on national priority policies.
Named after one of the founders of the EU and a strong supporter of European Unity, the Jean Monnet Dialogue was launched in October 2016 at Monnet's own house in Bazoches-sur-Guyonne.