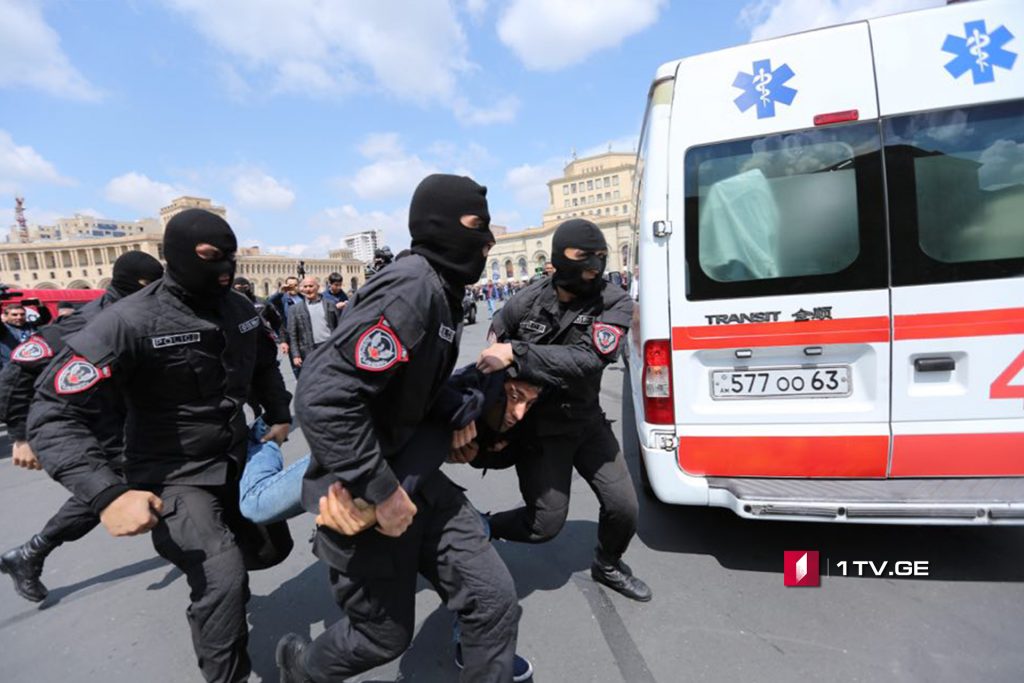 Mass detentions started in Yerevan [Photo]
The mass detentions have started in the center of the Armenian capital.
The water cannon vehicles have been brought and Special Task Squads are mobilized at the Republic Square of Yerevan, journalist of First Channel reports. The detentions of rally participants have been started.
The Ministry of Justice of Armenia says that police have a legitimate right to disperse the demonstration.
According to the police officers, they took away the organizers of the rally from the territory.
Photos: Mirian Meladze