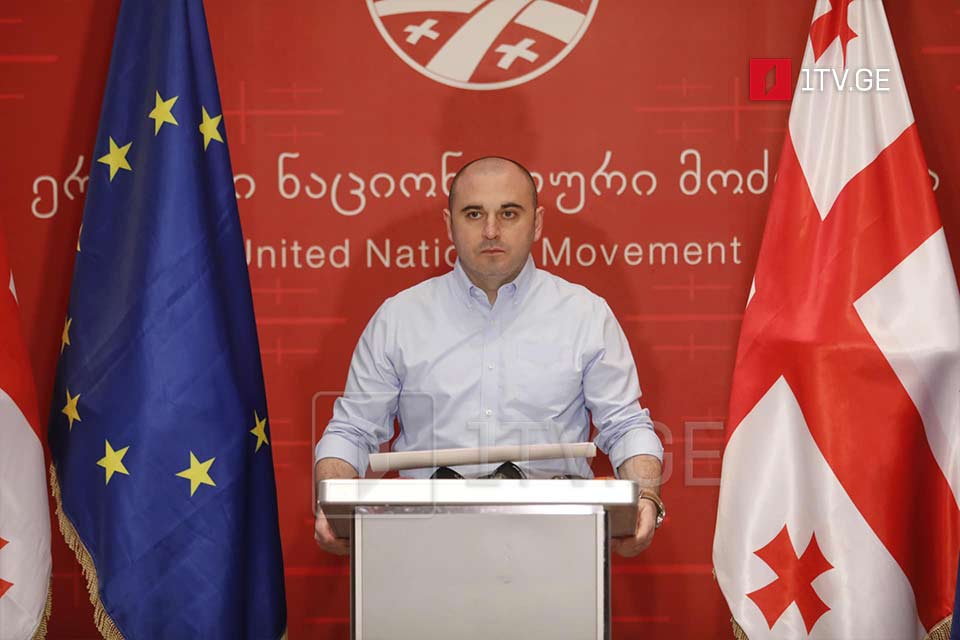 Levan Khabeishvili elected new UNM Chair
After collecting 52.58% of the vote, Levan Khabeishvili was chosen as the new Chair of the opposition United National Movement (UNM).
Koba Nakopia, Chair of the party's political council, claimed on Monday that 41,264 individuals voted out of 49,638 registered voters.
Four candidates, Nika Melia, Levan Khabeishvili, Giorgi Mumladze, and Nona Mamulashvili, run in the elections.
The results are as follows:
Levan Khabeishvili – 21,656 votes (52.58%)
Nika Melia – 16 476 votes (40%)
Nona Mamulashvili – 1,537 votes (3.73%)
Giorgi Mumladze – 1,516 votes (3.68%)
The election was held using the blockchain voting mechanism.