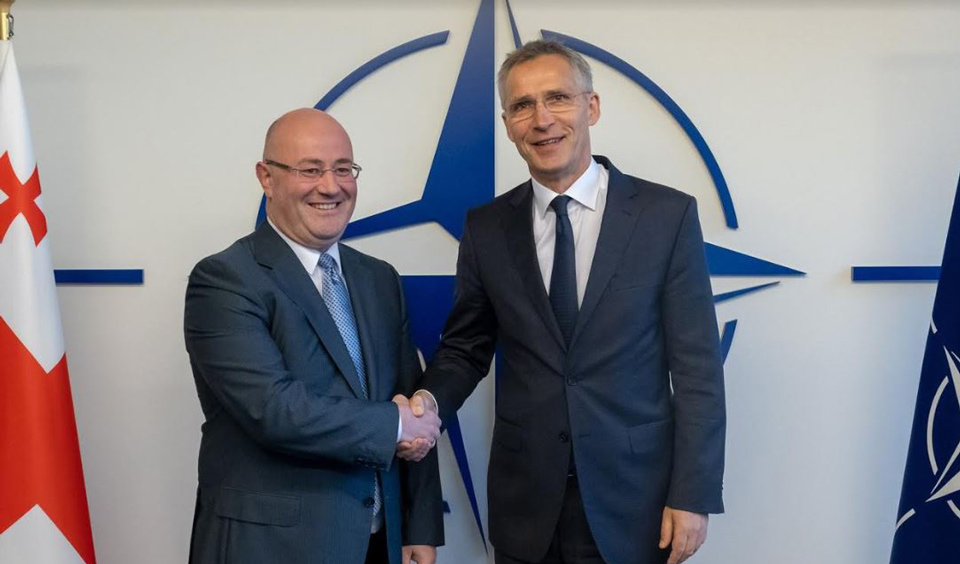 Levan Izoria met Jens Stoltenberg in Brussels
Minister of Defence of Georgia Levan Izoria is in Brussels, where the NATO headquarters hosts the forum of Defence Ministers of NATO-member and partner countries.
Levan Izoria met with NATO Secretary General Jens Stoltenberg and his deputy Rose Gottemoeller in Brussels.
Sides discussed NATO-Georgia cooperation issues and future plans.
According to Minister, talks involved NATO-Georgia cooperation and involvement of NATO in strengthening security in the Black Sea region.
"This was the main goal of my visit to NATO's Command in Italy last week, where we developed concrete, practical plans, how to move our cooperation to higher levels," – said Levan Izoria.