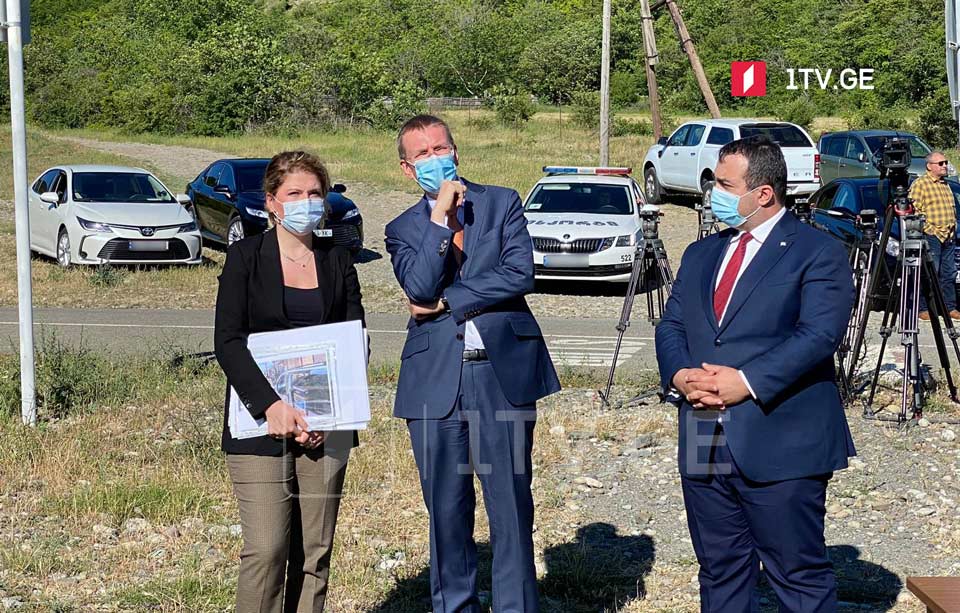 Latvian FM visits occupation line
Latvian Foreign Minister Edgars Rinkēvičs has arrived at the village of Odzisi near the occupation line on Monday. Latvian FM  got acquainted with the current situation on the ground.
"It is not my first visit. It is my third or fourth visit I've paid in various time to this occupation line or this administrative line of the Tskhinvali region. Definitely, things are not improving. Things are getting worth and worth.  I'm in permanent touch with my Georgian colleagues. They are briefing us about the situation. I think that actually, Russia is using relative ignorance by the international community in order to do the quiet annexation. This is, of course, not acceptable. Latvia has been among supporters of relevant resolutions of the UN General Assembly, as well as the OSCE and will continue to do that. But it requires more attention, more visits of my colleagues from Europe and from around the world", Edgars Rinkēvičs said.
Latvian Foreign Minister is paying a two-day official visit to Georgia.