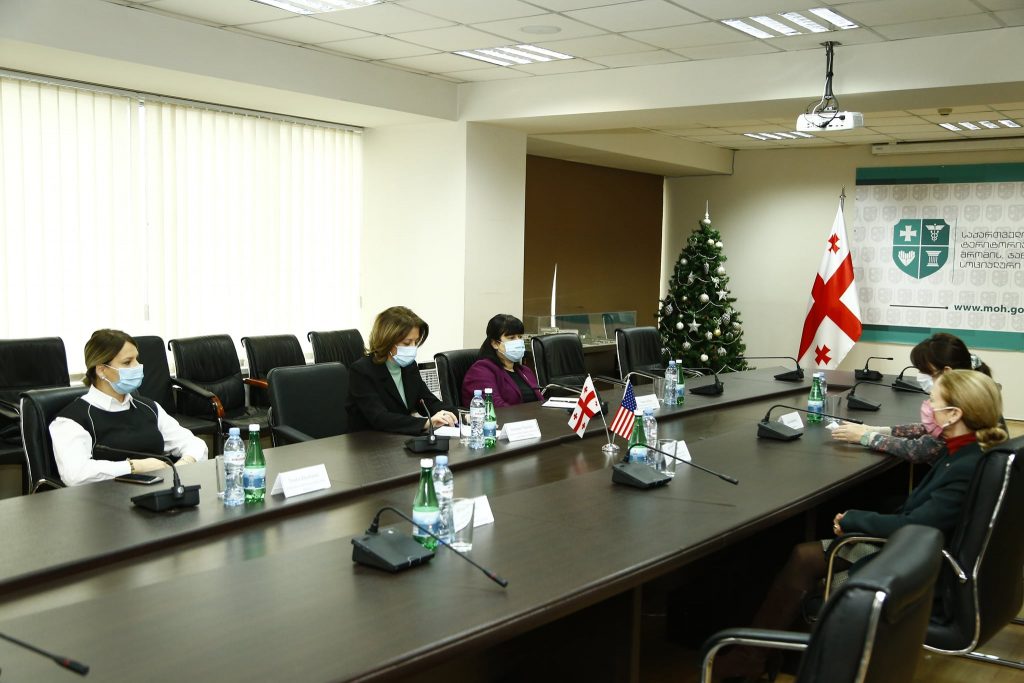 Health Minister: Georgians to get Pfizer vaccine
Georgian population will get the Pfizer vaccine shortly, said Ekaterine Tikaradze, Minister of Internally Displaced Persons, Labor, Health and Social Affairs, during the meeting with Kelly Degnan, the US Ambassador to Georgia.
The Minister provided the American diplomat with information about the epidemiological situation in Georgia. The meeting focused on the fight against the COVID-19 pandemic and vaccination.
"We spoke about the steps taken against the pandemic, Covid testing, and vaccination. We actively cooperate with Covax and have some progress. Vaccination of the Georgian population with Pfizer will be possible soon," Ekaterine Tikaradze said.
The US Ambassador Kelly Degnan said close coordination over the vaccination plan is needed.
"It is important to have a clear vaccination plan, not only in Georgia and the United States but around the world, to ensure the safety of our community and to rebuild the economy and open schools as soon as possible," said Kelly Degnan, US Ambassador to Georgia.