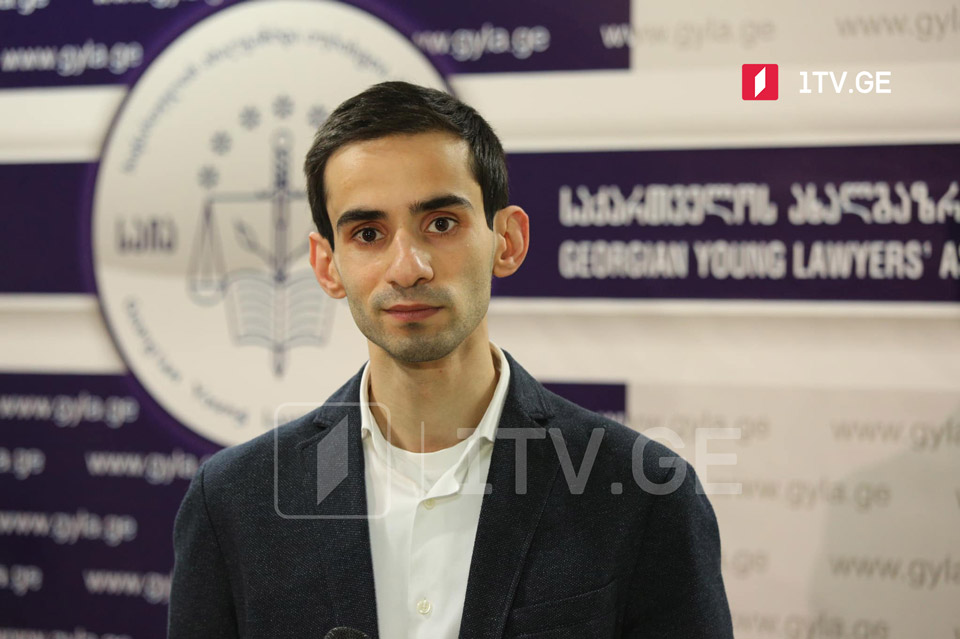 GYLA Chairman quits Election Code Revision Group sitting in protest
Chairman of the Georgian Young Lawyers' Association (GYLA), Nika Simonishvili, left the meeting of the parliamentary Election Code Revision Group in protest.
Simonishvili told journalists that harsh interference by the government in the activities of the civil sector damaged the process. He also said presence at the meeting where his colleagues were not allowed was unacceptable.
"No matter what kind of statement someone makes, it is discriminatory not to be allowed into the working group because of it. ISFED expressed its desire to participate and indicated that it was ready to cooperate both with the opposition and Georgian Dream," Nika Simonishvili said.
The non-governmental organization International Society for Fair Elections and Democracy (ISFED) was not allowed to participate in the first meeting of the working for the revision of the Election Code.
Givi Mikanadze, Head of the working group, explained that "Fair Elections" lost its neutrality when it joined the demand for the dismissal of the Prime Minister.
According to Mikanadze, "Fair Elections" is an organization "which falsified the results of the parallel vote tabulation in 2020, hid them for 7 weeks, and thus tarnished country's image."