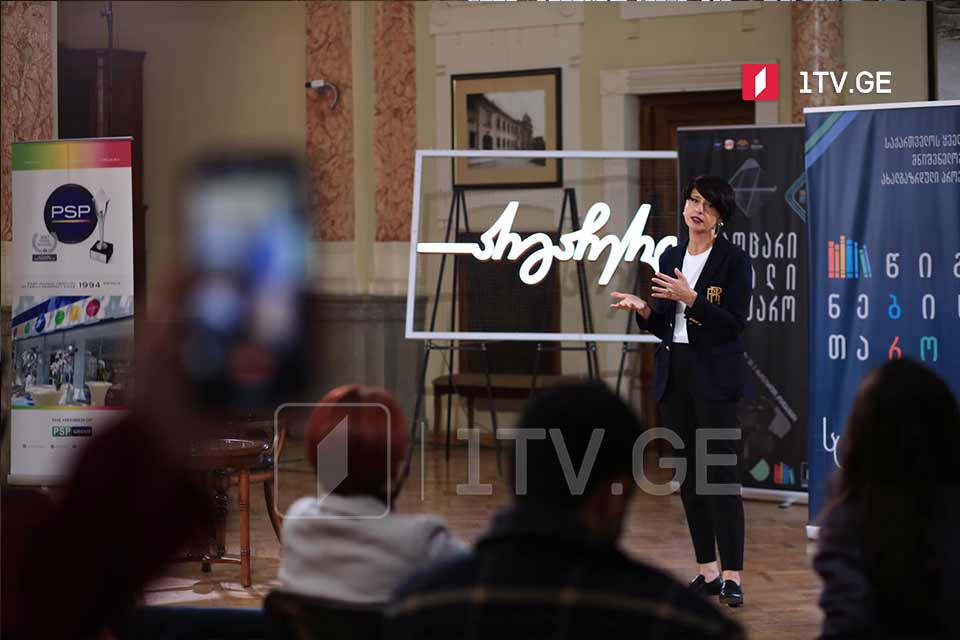 GPB Project Bookshelf organizes Youth Conference
The National Library hosted a youth conference Amazing New World organized by Bookshelf project of the Georgian Public Broadcaster (GPB). Bookshelf held such an educational event for the second time.
GPB General Director Tinatin Berdzenishvili gave a master class Media Dilemma within the framework of the conference. The conference aims to create a platform for discussion on acute problems of youngsters.
"The Public Broadcaster should be proud to have the generation of books. This is not only a program but everything that unites our world this time coming from literature, from reading books," GPB General Director said.