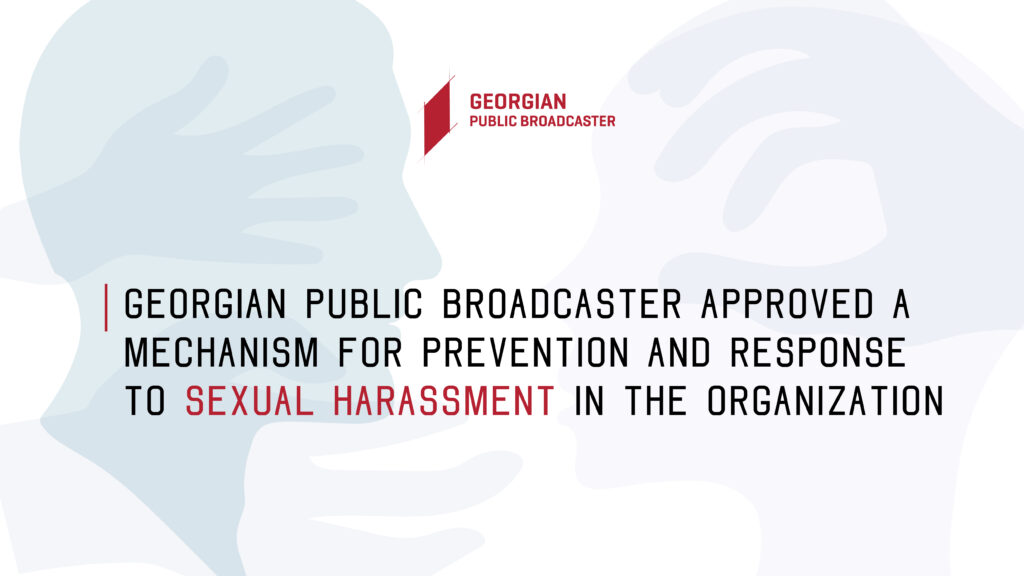 GPB approves sexual harassment prevention and response mechanism
Georgian Public Broadcaster (GPB) approved a mechanism for the prevention and response to sexual harassment in the organization.
The GPB First Channel and the UN Women team jointly elaborated the document, which aims to raise awareness among the employees about sexual harassment in the workplace, to prevent similar incidents in the organization and how to respond appropriately to a similar case.
"While working on how to empower women, I think the most important thing is to take real steps that will make our work environment better and safer. It is noteworthy, that the Public Broadcaster contributes to strengthening the role of women, on the one hand, by covering current topics on all platforms and implementing projects, and on the other hand, through organizational decisions and effective steps," said Tinatin Berdzenishvili, GPB General Director.
Training is planned to raise awareness and get acquainted with the document in detail. Consultants with international experience and knowledge of the issue will hold the training.
Promoting gender equality is one of the top priorities for the Public Broadcaster, for which it works in a number of areas, including creating relevant content and projects on broadcasting platforms (television, radio, digital platforms), as well as organizational solutions and approaches.