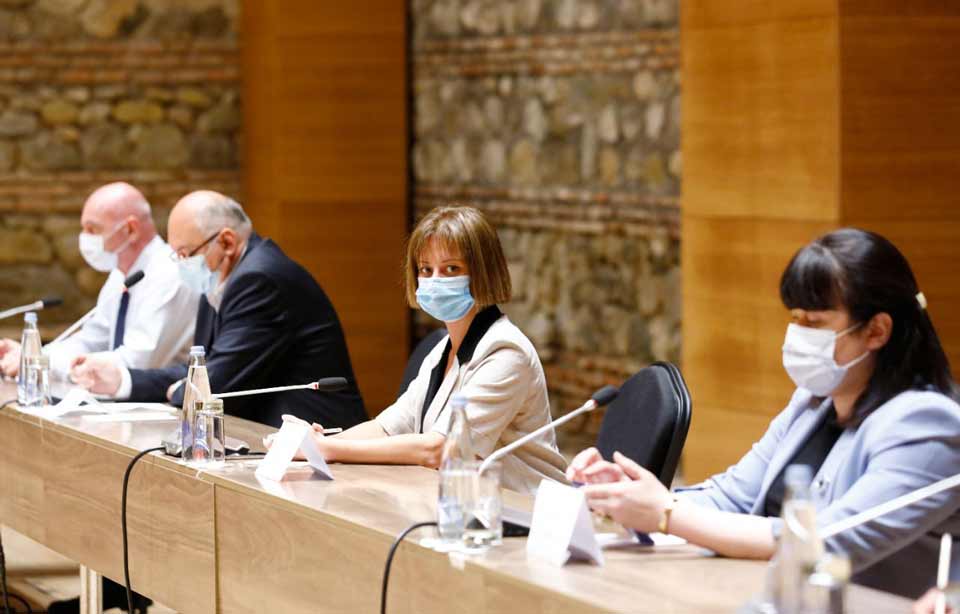 Gov't to discuss Covid-19 booster shot introduction, Health Minister says
Georgian Health Minister Ekaterine Tikaradze held a meeting with the representatives of the clinics and family physicians involved in Covid-19 management in the Kakheti region of eastern Georgia.
The hospital sector's readiness and the set up of field hospitals across the region amid surging infection was in focus, the Ministry's press service reported.
The minister covered several topics. Here are the main takeaways:
Interagency Council will review the issue of the Covid-19 booster shot, leading to changes in the Georgian protocol, the minister noted.
As to the in-person learning resumption, Tikaradze stressed that teachers' immunization is crucial; at least 80% of school staff must be vaccinated to dub schools as safe for pupils, she stated.
Tikaradze also echoed the death of the fully vaccinated patient in Georgia, saying that such cases happen in the world and "it should not be the ground for panic as the vaccine protects us from fatal outcomes."