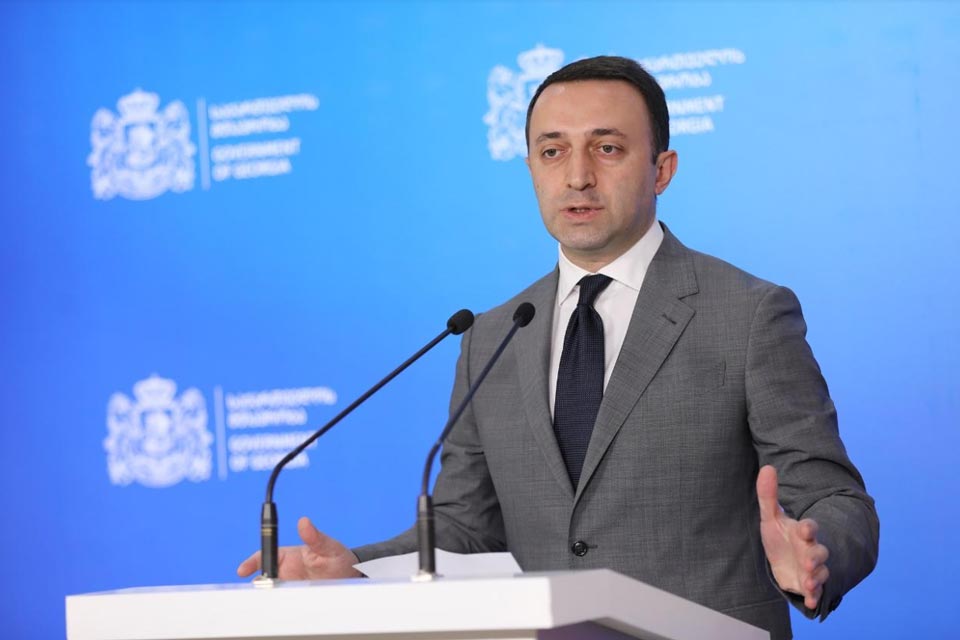 Gov't ready for constructive cooperation with opposition, PM says
Georgia embarked on three years of peaceful development, said Prime Minister Irakli Garibashvili at today's Cabinet meeting, urging the opposition to recognize it, pledging the government to be ready for constructive cooperation.
PM stressed, "the state interests should be brought to the fore instead of narrow party interests."
"We understand that it was another defeat difficult for the opposition to accept, but when people refuse you eight times in a row, and you lose the election, it means a lot, and maybe it should be another lesson for them," PM underscored.
The Head of the government offered the parliament as a place for discussion. "The Cabinet, the government are ready to cooperate constructively with the opposition, as this is our common country. Our victory is common," Garibashvili asserted.
He also reviewed "strong" economic growth that totalled 11.3% in nine months and is expected to go up to a double-digit rate this year.