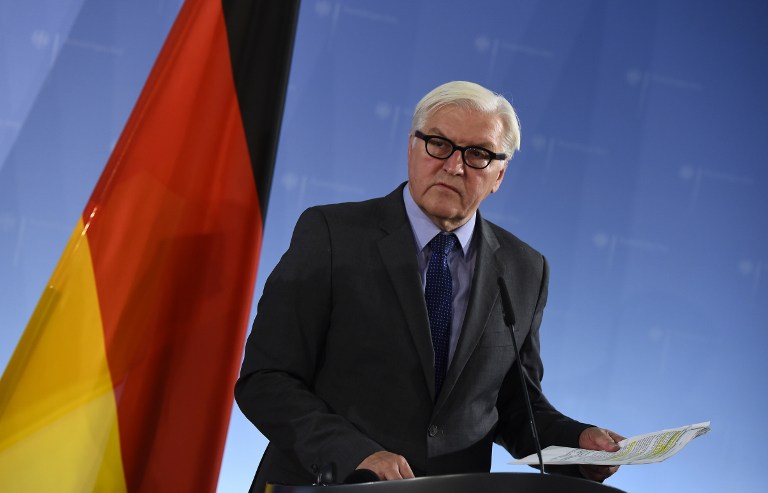 German President, Georgian FM say reports over discussion on visa-free regime to be fake
"Report that Germany considers revoking the visa-free regime with the Balkans, Ukraine and Georgia, is false," said German President Frank-Walter Steinmeier on Wednesday.
Georgian Foreign Ministry released Frank-Walter Steinmeier's statement translation.
"Reading this information was unexpected. This is not true, but fake," German President stated following his meeting with Moldovan President Maia Sandu.
Georgian Foreign Minister David Zalkaliani pledges, "Georgia fulfils its commitments scrupulously, so, no suspension mechanism will be activated in this regard."
Zalkaliani also mentioned the latest visa liberalization report, which "highly assesses" Georgia's implementation of the visa liberalization agreement.
Foreign Minister frames the reports as "a big lie." "The number of asylum seekers not increased but dwindled by 75 per cent," he added.
According to euobserver.com, "unlawful residency and unfounded asylum claims from some western Balkan states, plus Moldova, Georgia and Ukraine, is triggering discussions on suspending visa-free travel to the EU.
"In the document, Germany took umbrage with Georgia, Moldova, and Ukraine. It also faulted Albania and Serbia as among the top 10 problem countries. It also cited a 51-per cent increase in Georgian asylum claims over the past three months, when compared to the same period in 2019," the media outlet said.
"In case of little or no improvement by third countries, COM [European Commission] should, in our view, emphasise that triggering the Visa Suspension Mechanism is a real option," said the German delegation to the EU, in an internal document seen by @EUobs https://t.co/RjIrYiVWBs

— EUobserver (@euobs) September 29, 2021