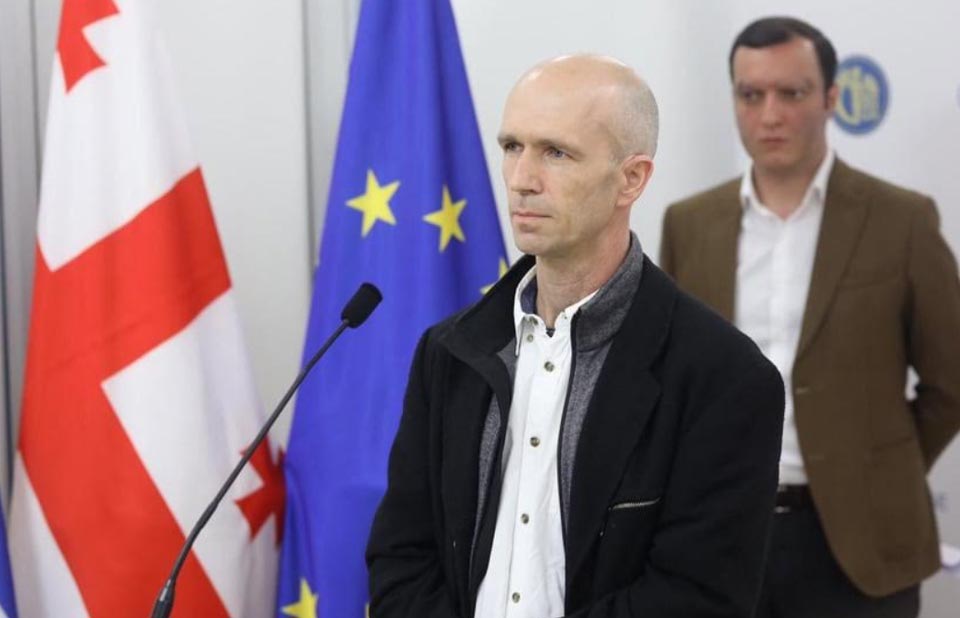 German geologist says safety measures on Vashlijvari slope to be correct
According to Peter Neuman, an engineer-geologist invited by the Tbilisi City Hall, resolving the landslide threat on the Vashlijvari slope near Machavariani Street would require a complex approach and implementation of various measures.
"The taken security measures, in particular, blocking the road and imposing restrictions, are correct. There is likely to be a large-scale landslide initiation phase, and the first-hand measures like reinforcement, drainage, and monitoring are needed," Peter Neuman said.
Monitoring and geological research must continue to plan further steps.
"The issue is quite complex, and it requires a complex approach. Quite a lot of rocks are released, which complicates the work process. It is necessary to identify the specific current process and then take appropriate measures," the German specialist said.
Deputy Tbilisi Mayor Irakli Bendeliani briefed the media on Tuesday that the City Hall would install a special monitoring system for additional security in the landslide zone.
"Communication with the local population is ongoing. The restrictions we had on the surrounding area are still in force. I want to call on everyone to follow these rules," Irakli Bendeliani added.
Landslide processes have intensified near Machavariani Street and nearby slopes due to specific actions taken. Tbilisi City Hall announced the landslide on March 15, and traffic in the area has been banned since March 16.