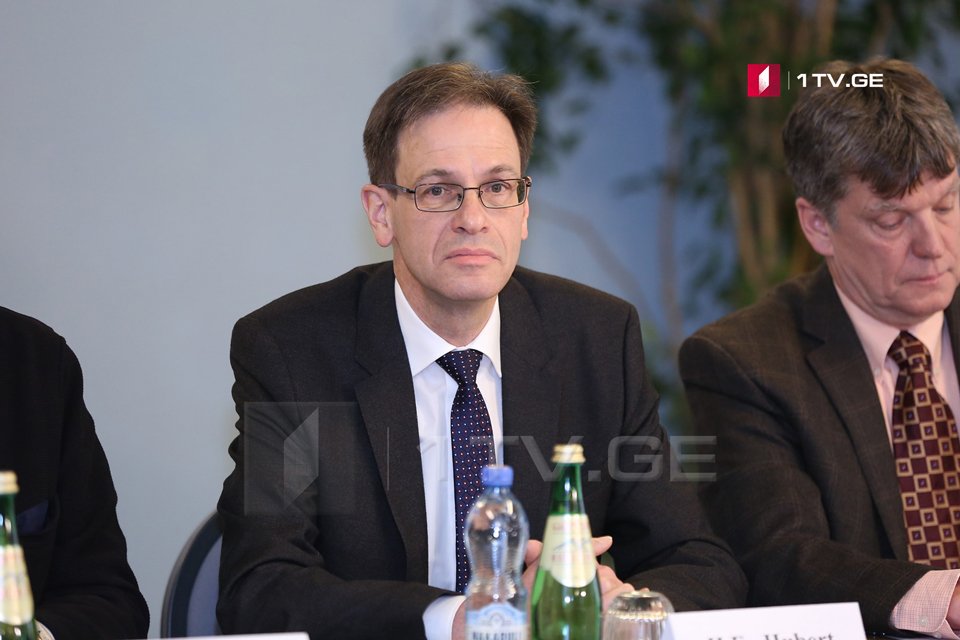 German Ambassador: Amnesty bill to be best way to resolve the situation
Georgia's friend countries concluded that Amnesty bill is the best way to resolve the current situation, German Ambassador to Georgia Hubert Knirsch told the Georgian Public Broadcaster (GPB).
The Ambassador said he would like to hear about the plan of the United National Movement (UNM) about how to solve the issue of the June 20-21 developments in Tbilisi.
He said different viewpoints could exist around the amnesty bill. "Amnesty bill could be not an ideal solution, but it is the best way to move forward," Hubert Knirsch claimed.
The parliamentary Law Committee supported Amnesty bill, drafted by the Georgian Dream party, with the second reading.