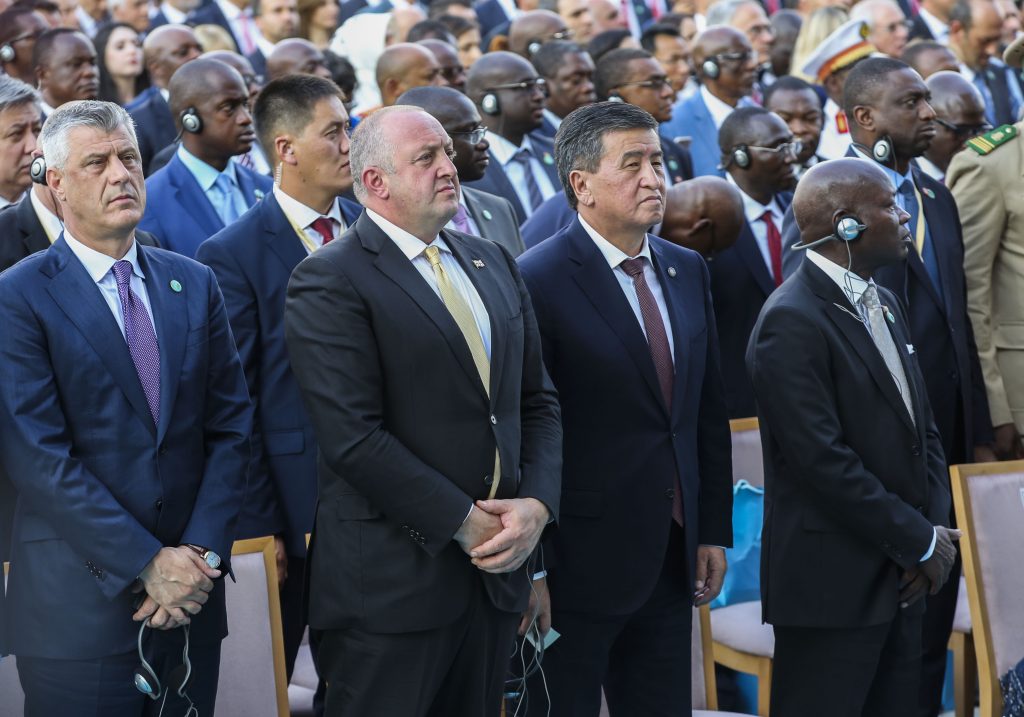 Georgia's President leaves for Brussels to attend NATO Summit
The Georgian delegation, headed by President Giorgi Margvelashvili, left for Brussels from Ankara to attend the NATO Summit.
For the first time in the history of Georgia –NATO relations, the meeting will be held at the highest level with the participation of the Heads of States. At the meeting the participants will discuss Georgia's security challenges, defense capabilities and further strengthening of NATO-Georgia cooperation in this context.
According to the President's Administration, President of Georgia will have a number of bilateral meetings on the sidelines of the NATO Summit.
President of Georgia Giorgi Margvelashvili took part in Turkish President Recep Tayyip Erdoğan's inauguration in Ankara.