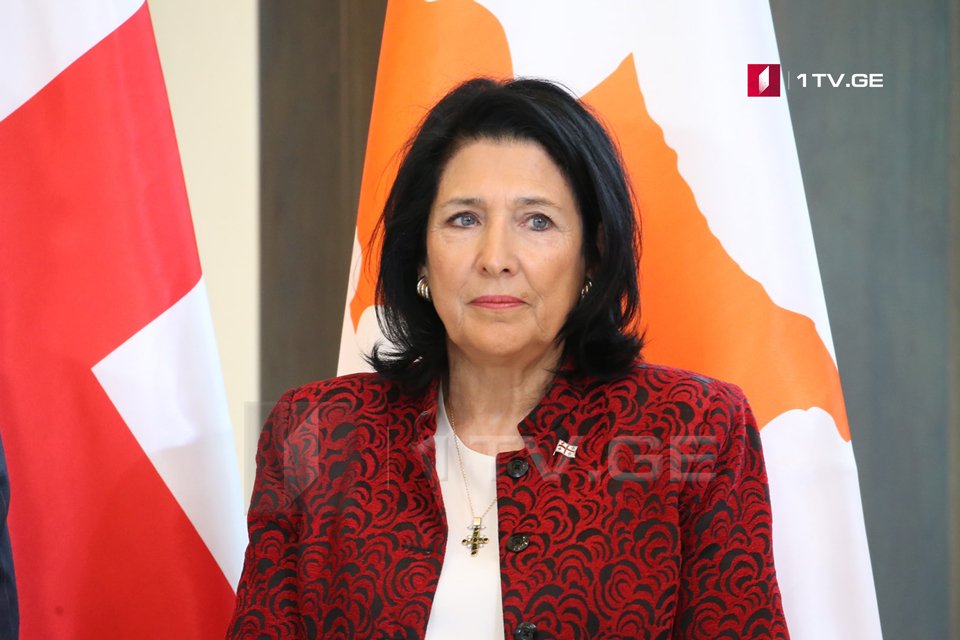 Georgian president hails ECHR judgment in Russia-Georgia war case as great achievement
President of Georgia Salome Zourabichvili echoed the ECHR decision in the 2008 war case as historic. Salome Zourabichvili thanked the Ministry of Justice and Tea Tsulukiani for their great contribution to this victory.
"I meet this very symbolic day here in Brussels, where very high-level meetings are held. It's very important that Strasbourg made this historic decision today," the Georgian president declared.
"It is crucial because for the first time in history, and for the first time in the history of other countries, it happens that Georgia is lawfully justified. The state was recognized as a war victim. It is a great achievement for our country, our society, our history, and our future. This is the pillar to build our future and our unity," said Salome Zourabichvili.
The Strasbourg court has delivered its judgment in the Russia-Georgia August war case on Thursday. According to the Georgian Ministry of Justice, the European Court of Human Rights has admitted Georgia's request that Russia violated several articles of the European Convention on Human Rights during the August 2008 war.