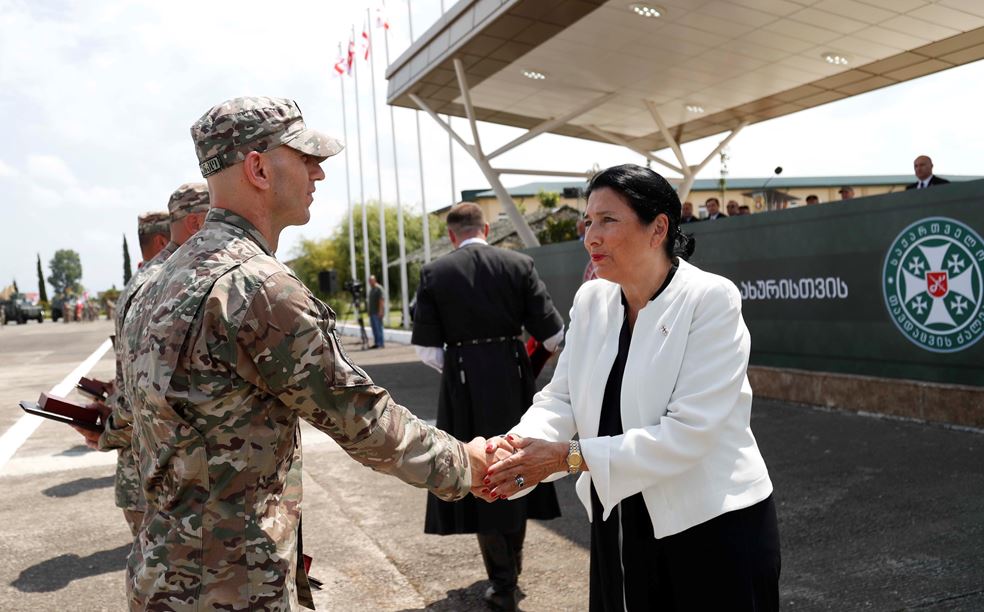 Georgian President awards Georgian soldiers for military bravery
Georgian President Salome Zourabichvili awarded the Medal for Military Courage to eight Georgian soldiers for high professionalism and exceptional bravery during Nato's Resolute Support mission in Afghanistan.
Kakhaber Bandzava, Vepkhia Giorgadze, Tengiz Tetrashvili, Tengiz Kalichenko, Zurab Maisuradze, Beka Sutidze, Sergo Gambarashvili and Guram Chimakhidze received the state awards at the Senaki military base.
The event celebrating the completion of the peacekeeping mission was held in Senaki earlier this morning.
Georgian troops, in line with a schedule agreed with NATO-and in coordination with the country's strategic partner, the US-withdrew in stages to complete their return home in late June.
Since 2004, more than 20,000 Georgian troops have participated in international missions in Afghanistan, under 107 rotations (ISAF, RSM) on a variety of levels.