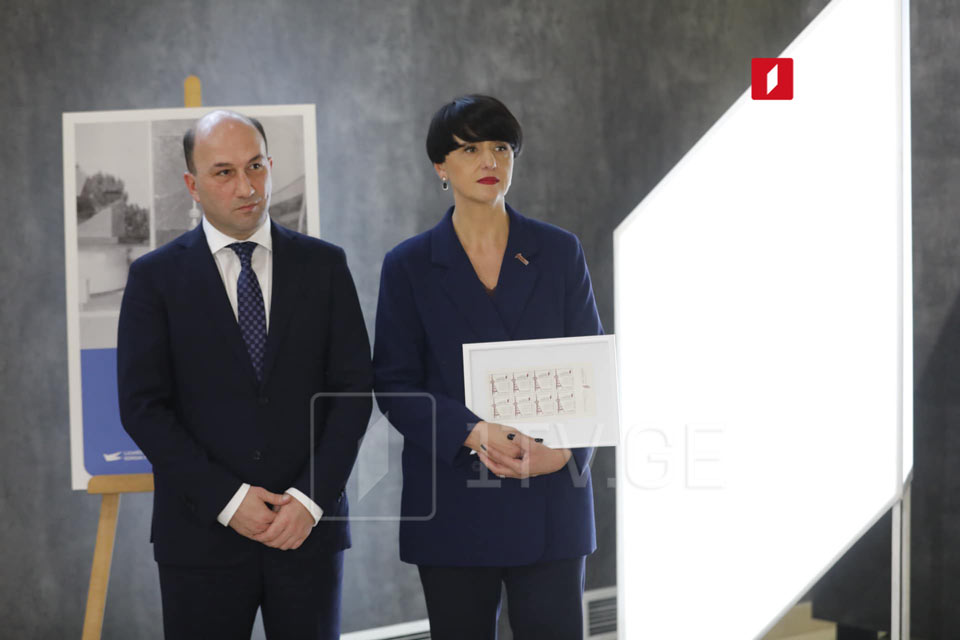 Georgian Post presents GPB's postage stamp to mark 65th anniversary of television broadcasting
Georgian Post on Thursday held a presentation of Georgian Public Broadcaster's postage stamp, issued on the occasion of the 65th anniversary of television broadcasting.
Georgian Post and GPB First Channel designed the stamp together.
GPB Director General Tinatin Berdzenishvili said the postage stamp well reflects Georgian television broadcasting history.
"It is an important day for us, although very sad as the first female TV anchor who presented news from the first studio of the TV tower, Mrs. Lia Mikadze, passed away. Her merits are great. Everyone loved her, and all GPB employees, both old and new, are lamenting for her death.
As for this day, we are still revolving around television and its 65-year history, which is a kind of era and our country's memory. We issued a stamp depicting the first broadcasting. Radio's 100th anniversary is approaching, and we believe that all messages from or to Georgia should be very positive," Berdzenishvili stated.
Chairman of the GPB Board of Trustees, Vasil Maglaperidze, said "the stamp is a significant gift for every citizen of Georgia."
"This is the First Channel's appreciation, and I think it is the most important gift for every citizen of Georgia. Let it call our statement. I am sure it will take its rightful place in society," Maglaperidze asserted.
Georgian Post Director General Levan Chikvaidze added that 25,000 postage stamp is now on sale in any Georgian Post branch.