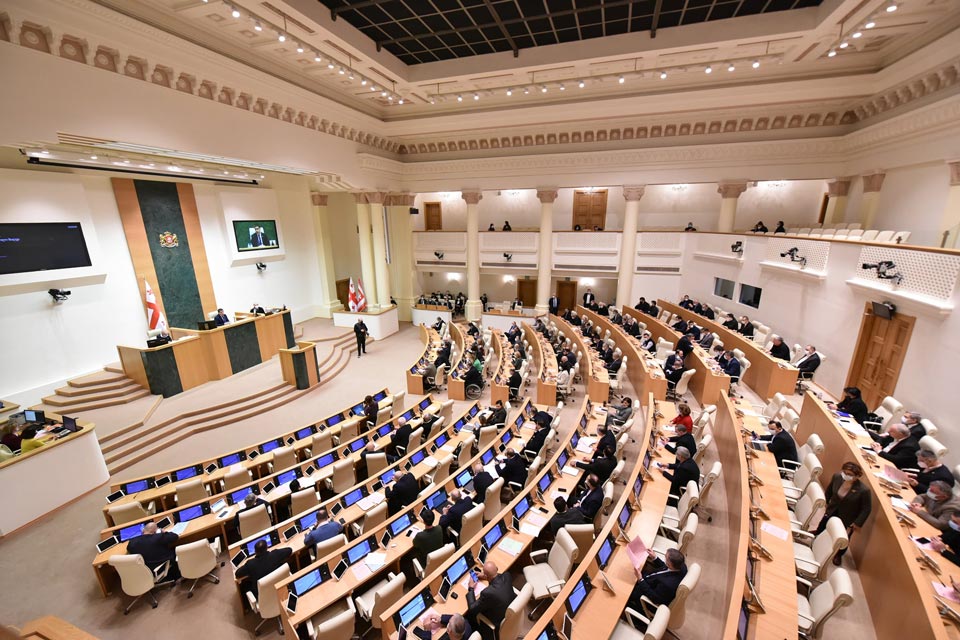 Georgian politicians lambast call for special parliamentary session
Georgian President Salome Zourabichvili's July 15 decision to satisfy the opposition's appeal to convoke a special parliamentary session met backlash among politicians.
The ruling Georgian Dream Monday rebuffs to partake in a "parallel, contrived, sabotaged and unpromising process, planned by the radical opposition." The GD MP Givi Mikanadze claims "none of the 81 members of our faction will participate in it."
Georgian Parliament Speaker Shalva Papuashvili said the opposition's topics could be included in the session as it lacks committee hearings and conclusions.
Meanwhile, deeming the special session "destructive" perplexes the President's Parliamentary Secretary Giorgi Mskhiladze. "Salome Zourabichvili said fulfilling the [EC] recommendations requires to team up. The opposition and the ruling team should cooperate, both in working groups, as well as in plenary sessions and committees," he went on.
The opposition believes the non-presence of the majority will be a "sabotage and boycott of the European integration process." "This will directly illustrate that the Georgian dream does not need and does not want EU integration," Strategy Agmashenebeli member Paata Manjgaladze asserted.
Republican Party Chair Khatuna Samnidze does not expect that the GD will "adequately meet" the opposition's session requirement, but still hopes "the ruling party would consider the current reality and this historical chance, which we should not miss, and find the political will and strength to hold a session."