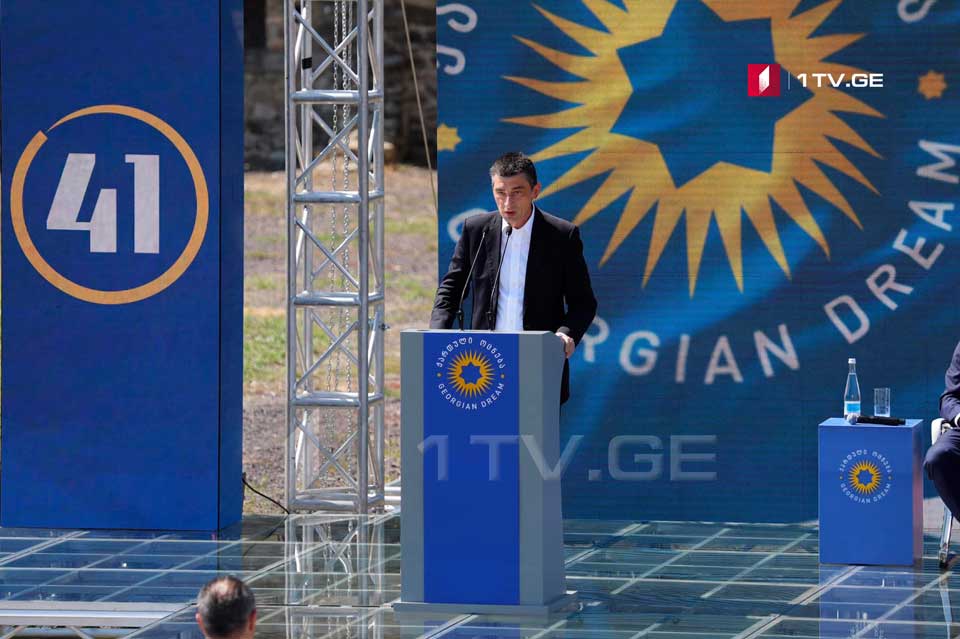 Georgian PM says Irakli Kadagishvili knows all the problems of Kakheti
We must do everything to develop Kakheti even more. A lot has been done for Kakheti since 2012, said Georgian Prime Minister Giorgi Gakharia during the nomination of Irakli Kadagishvili, a majoritarian MP candidate in Kakheti.
Giorgi Gakharia noted that all the projects and programs that are being implemented for the development of Kakheti should be continued and all this should be done together with Irakli Kadagishvili, the majoritarian candidate of the Georgian Dream.
"Irakli Kadagishvili is a person who knows all the problems of the region today. He is the person who will start working for the further development of Kakheti on the second day of the elections," said PM.