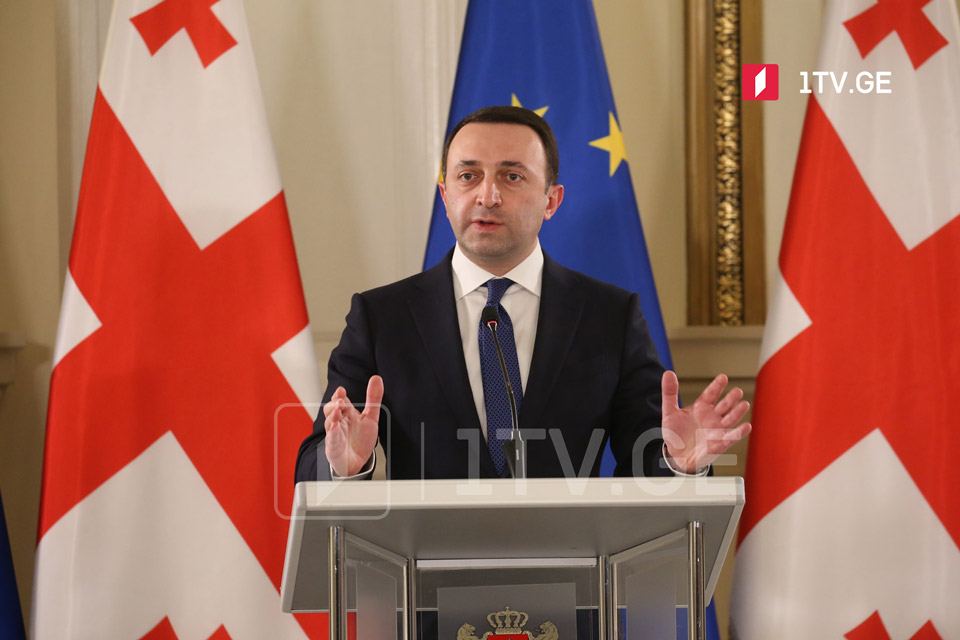 Georgian PM ready for constructive dialogue
The Georgian Prime Minister Irakli Gharibashvili spoke at today's government sitting about his visit to Brussels scheduled for March 15-17.
The high-level meetings will be held in the European Commission, the European Council and NATO.
"On March 16, the 6th session of the EU-Georgia Association Council will be held. We will present Georgia's significant progress in the reform implementation process", Prime Minister said.
He thanked the European Council President Charles Michel.
"I would like to thank the President of the European Council, Charles Michel. We greatly appreciate his support. We welcome Mr Christian Danielsson's [Special Envoy of President Michel] arrival and participation in the EU-mediated political dialogue. We are sure that it will contribute to the constructive management of the processes.
I would like to emphasize once again that we are ready to continue the constructive dialogue. We fully share the recommendations and advice of the Council of Europe that the government and the opposition should find common ground and reach an agreement as soon as possible so that the parliament can start working and return to normal political life. We should all be guided by the interests of the Georgian people and the state," Gharibashvili said.