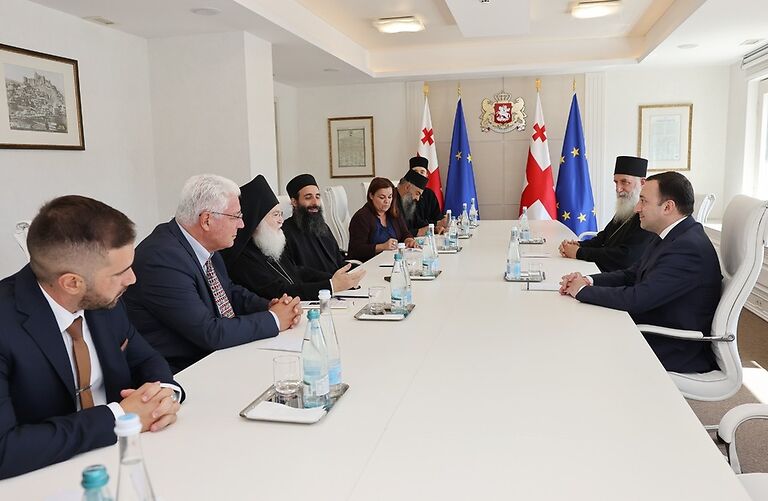 Georgian PM meets Archimandrite Ephraim
Georgian Prime Minister Irakli Garibashvili on Friday met with Archimandrite Ephraim, Abbot of the Vatopedi Monastery at Mount Athos, and his retinue including Georgian monks from the same monastery, the government's press office has said.
The PM told Archimandrite Ephraim: "When we first met, I was not Prime Minister. We had a very deep conversation. Every piece of advice that Geronda gave me eventually came true."
Archimandrite Ephraim presented the Prime Minister with an icon of the Mother of God and invited him to Mount Athos.
"I love Georgians very much. You Georgians have grace, God's grace, and the grace of baptism in your faces. Firstly, the prayers of His Holiness, and his love, are your strong helpers, and we all want you to keep it up, to maintain balance in the country. Do not forget that is Saint George's land, that your country is the lot of the Mother of God, and you do remember this, and I thank you for it. I hope that you will protect your traditions in the future. I invite you to Mount Athos once again. It will be nice if you can come now as Prime Minister," Archimandrite Ephraim said.