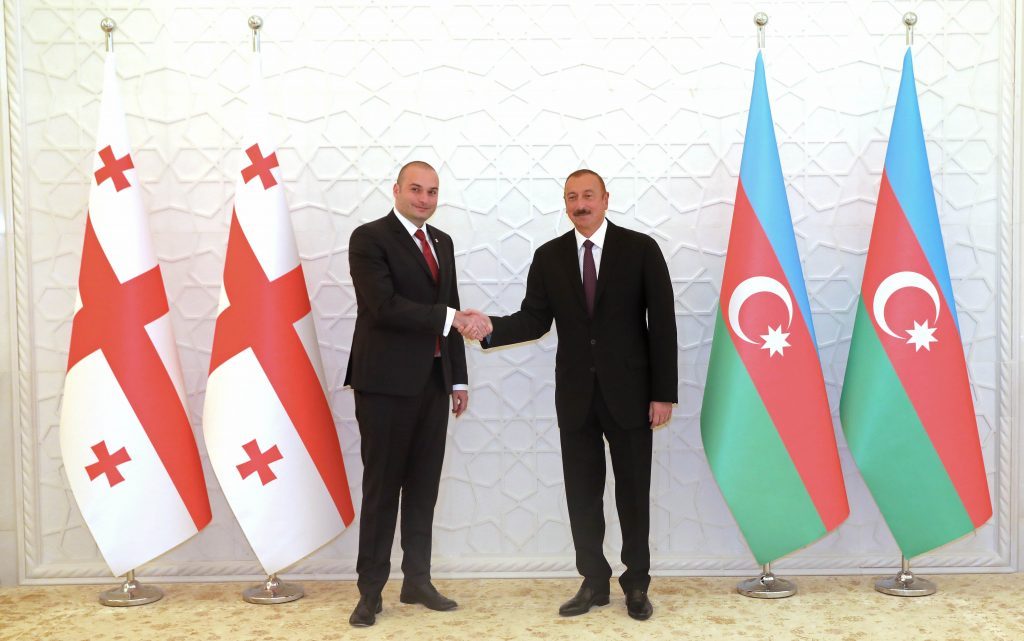 Georgian PM - We can increase trade turnover by 50-60% between Georgia and Azerbaijan in the next two years
I am glad that trade turnover is growing between Georgia and Azerbaijan. This year, I expect that it will reach billion – Georgian PM stated on Wednesday.
I am sure that in the case of bilateral cooperation, in the next two years, we can increase this turnover by 50-60%.

Also, it is joyous that our cooperation in the fields of culture, art and sport is very fruitful.

We are pleased that tourists and investors from Azerbaijan feel comfortable in Georgia.

I believe that with joint efforts we can achieve a raft of goals.
According to Mamuka Bakhtadze, the relations between two independent countries have a strong ground.
Georgia and Azerbaijan implement important projects. Our projects in the field of transport have a huge importance in Europe and Asia. Georgia, Azerbaijan and Turkey are actively cooperating in implementing all these projects. 
Georgian Prime Minister Mamuka Bakhtadze has arrived in Azerbaijan for a visit.
Mamuka Bakhtadze was welcomed by Azerbaijan`s Deputy Prime Minister Ali Ahmadov, Deputy Foreign Minister Khalaf Khalafov and other officials.
Within the framework of the official visit, President of the Republic of Azerbaijan Ilham Aliyev has met with Prime Minister of Georgia. Mamuka Bakhtaze also will meet Prime Minister of Azerbaijan and Chairman of the Parliament.