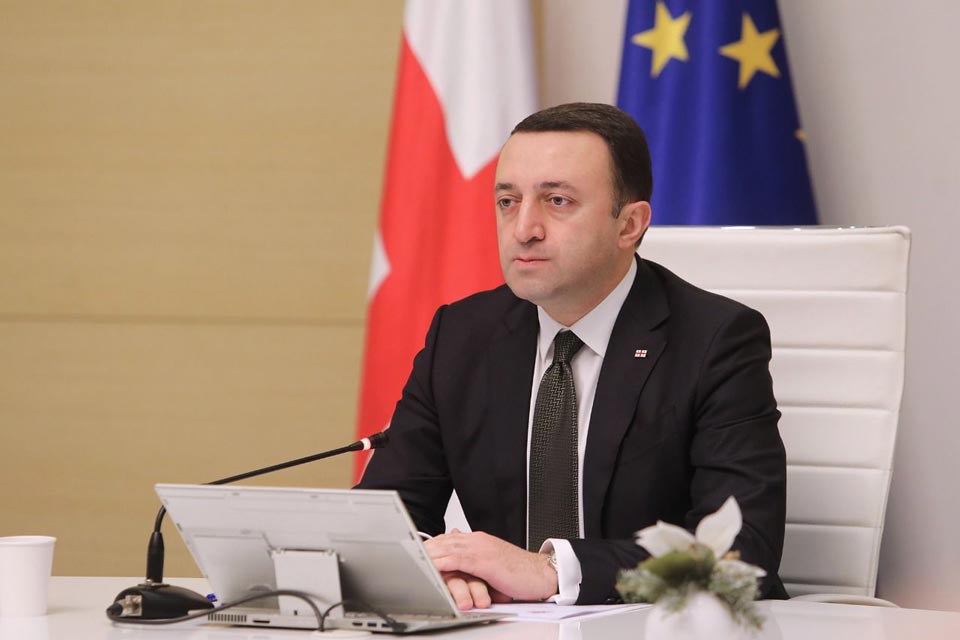 Georgian PM announces foreign debt, budget deficit reduction
Georgian Prime Minister Irakli Garibashvili on Monday announced amendments to the country's budget bill to cut its foreign debt to 40% of the GDP, and budget deficit to 3.2% of the GDP, attributing to the "high economic growth."
The growth will let the government to allocate additional funds for the police, army, infrastructure and agriculture projects, healthcare, sports, social programmes and development of domestic entrepreneurship, the PM went on, claiming that the positive dynamics will persist.
"Right after the pandemic we had a very strong, double-digit economic growth of 10.4% last year and started this one with also very strong economic performance. In the first seven months of the current year a double-digit economic growth has reached 10.3%.

After the launch of military activities in Ukraine, new risk factors emerged at the initial stage not only for us, but throughout the world and Europe, of course. We had a discussion back then and if not for our right policies it would have been impossible to reach double-digit economic growth. Otherwise, economic recession might have been witnessed in our country, similar to the current stance in the world.

Within this timeline, we have achieved the following parameters: commodity export has reached 3.1 BLN USD, which exceeds the previous year indicator by 36%; also, I wish to note that proceeds from tourism amount 1.6 BLN USD, which is 3 times higher than the respective indicator of the previous year; foreign direct investments (FDI) have reached 922 MLN USD in Q1 of the current year, thus being twice higher than the indicator of the last year, while exceeding the first semi-annual indicator of 2019 by 62%; also, I wish to say that VAT turnover in January-July have been increased by 21%. It means that we have a double-digit economic growth of 10.3% in the first 7 months of the year again," the PM stated.
The Head of the government stressed the high economic growth rate was great merits to the "proper and prudent policies based solely on national interests, rather than emotional or unjustified, anti-state policies that were the calling of the opponents."
"Adjustments to the state budget of the current year have been conditioned by the high economic growth and they are aimed at achieving 2 key goals in the country. First one is the reduction of the Budget Deficit and Public Debt. Also, let me briefly focus on this here. You may well be aware that the cumulative budget was planned with an assumption of GDP based on 4.4% deficit and 51% of public debt. With the presented adjustments, we will end up with borrowings being 710 MLN GEL less. Such strong economic parameters being taken into account, public debt will be reduced to 40% of GDP by the end of the year, instead of being 51%, which is also a very good indicator. At the same time, the Budget Deficit will be reduced from 4.4% of GDP to 3.2%. Deficit will be only 3.2%," the PM concluded.