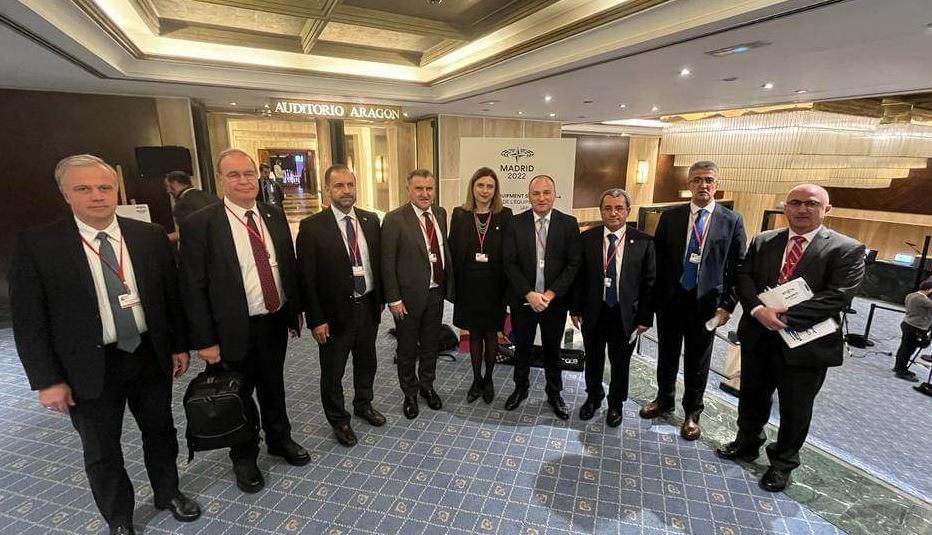 Georgian parliamentary delegation holds meetings as part of NPA Madrid session
As part of the 68th Annual Session of the NATO Parliamentary Assembly in Madrid, the Georgian parliamentary delegation, led by Defense and Security Committee Chair Irakli Beraia, held bilateral meetings with officials from Sweden, Finland, Turkey, and Estonia, the Georgian Parliament's press office said on Sunday.
Discussions touched upon the regional and security challenges, Russia's war in Ukraine, the Russian occupation of Georgia and its following developments, as well as the conventional and hybrid threats facing Georgia.
Beraia asserted that if there is political will, NATO allies can take "bold decisions."
"This is a very good signal for us that it is possible for Georgia to join the alliance in an expedited manner. The partners firmly back Georgia's sovereignty and territorial integrity. They pledged to continue support to Georgia in all formats and on all international platforms," he stated.
Within the framework of the #NATOPA, enjoyed meeting with the delegation of 🇹🇷, one of 🇬🇪's closest strategic partners. 🇹🇷's support 4 🇬🇪's sovereignty, territorial integrity, #NATOEU membership is unwavering & strong. 🇬🇪🤝🇹🇷. pic.twitter.com/ZiZJO7imo0

— Irakli Beraia (@IrakliBeraiaMP) November 19, 2022