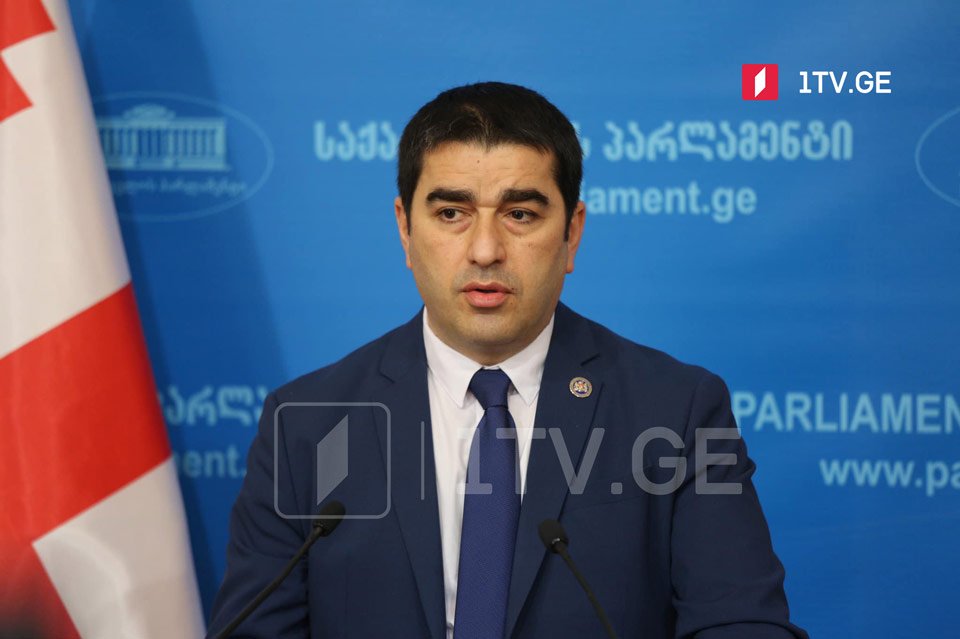 Georgian Parliament Speaker voices solidarity with Ukraine
Georgian Parliament Speaker Shalva Papuashvili has expressed solidarity with Ukraine at today's bureau sitting.
He said "preventing war in Ukraine is the main goal of the region," stressing the importance of Western unity in this regard.
"The main task today is to prevent a new war in Ukraine. I think, all our efforts, all deeds and words should be focused on this issue so that a new war does not happen in Ukraine. It is in the interest of both Ukraine and Georgia and the region as a whole.

I want to inform the population that we are in close communication with our Western partners and, of course, we will act according to it," Papuashvili underscored.
Russian military activity to move 100,000 troops near its border with Ukraine has triggered growing concern in the US and the European Union.
US Secretary of State Antony Blinken said if a "single additional Russian force goes into Ukraine in an aggressive" manner, that would trigger a significant response.
The North Atlantic Council call on Russia to "immediately de-escalate, pursue diplomatic channels, and abide by its international commitments on transparency of military activities."