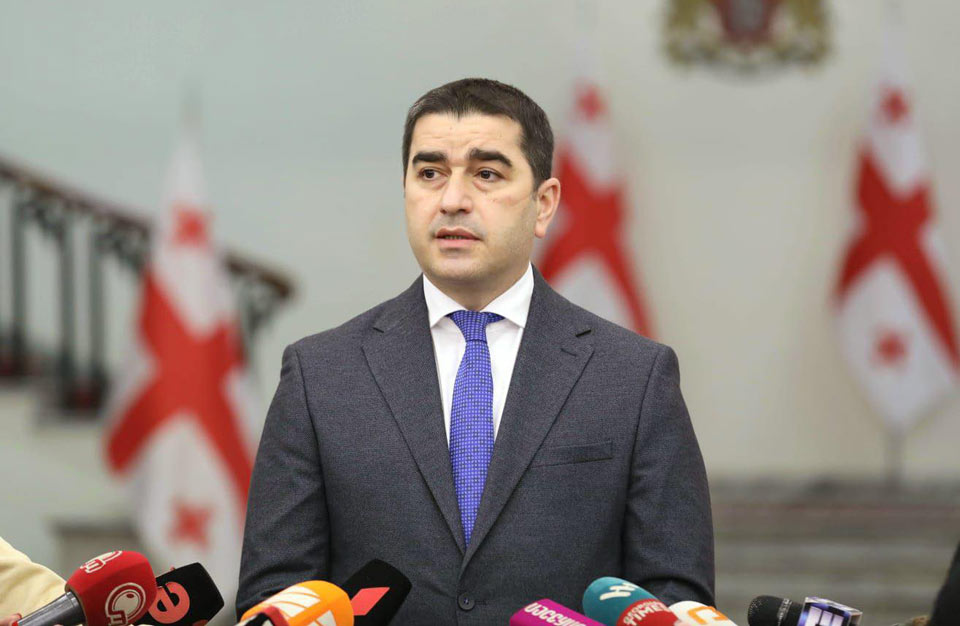 Georgian Parliament Speaker ready to head for Ukraine
Georgian Parliament Speaker Shalva Papuashvili Wednesday pledged to be ready to visit Ukraine.
@shpapuashvili has confirmed his readiness to visit ??. I am very glad that the small misunderstandings between ?? and ?? are over. This visit will let the parliamentarians of ?? to see with their own ?️ what is happening in ?? and will confirm our friendly relations!

— Ruslan Stefanchuk (@r_stefanchuk) April 13, 2022
The Speaker said he had "an intensive and friendly communication with the Chairman of the Verkhovna Rada of Ukraine Ruslan Stefanchuk during the last several days."
"I have already had a communication with my colleague and confirmed my readiness to visit Ukraine. Today we will discuss the details of this visit as well. I would like to reiterate that supporting Ukraine and the Ukrainian people is our moral and historic duty, and we will honour and fulfil this duty," Papuashvili stated.
In his Facebook post, the Parliament Speaker continued: "The Ukrainian people and its government protect their homeland and their future with exemplary heroic boldness. My colleague reiterated his desire to host me in Ukraine to personally share human tragedies and the results of destruction caused by the Russian aggression. Today we are planning to hold a more extensive conversation regarding the ongoing Russian aggression in Ukraine and the European future of our countries."
"We will discuss Georgia-Ukraine relations and our coordination needs in order to avoid the misunderstandings similar to those that have recently taken place, and to further strengthen historically brotherly bonds between our countries and nations.

Our communication as well as his yesterday's live interview on Imedi TV have convinced me that there is a room for solving every misunderstanding. Taking this into consideration, I had a discussion with all other party leaders and all of us agreed that my visit to Ukraine might play an important role in solving these issues," Papuashvili asserted.