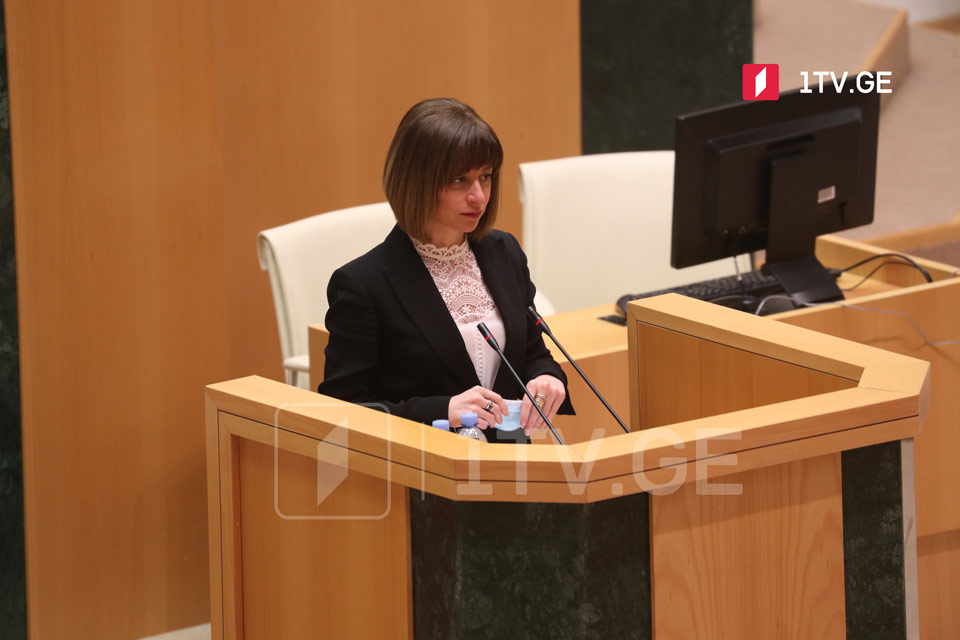 Georgian Health Minister presents annual report
Georgian Health Minister Ekaterine Tikaradze has presented the annual report within the ministerial hour on Wednesday.
Pandemic-related challenges, coronavirus restrictions, child care, issues of people with disabilities, legal jobs abroad, and primary health care reform were in focus.
Minister claimed that proper resource planning led the health system to provide home care for 60% of coronavirus patients during the pandemic peak. That could unload the hospitals, she said.
Tikaradze unveiled the primary health care reform priorities, saying that prevention, treatment, and long-term management of patients would be equally accessible to urban and rural populations.
Health Ministry plans to kick off the accreditation of healthcare facilities gradually. Also, it will set up National Drug Laboratory to study the quality of local and imported pharmaceutical products and start institutional strengthening of the State Regulation Agency for Medical Activities. The Ministry commenced working on changing social vulnerability assessment methodology aimed to identify vulnerable and poverty-stricken individuals better, she noted.
During her speech, Tikaradze pledged Ministry would actively work to provide high-level training for future doctors.
Child care is the state's priority, the Minister declared. She promised to create a service for children with disabilities in need of long-term care.
Tikaradze also said that in line with a new model, granting of disability status would depend not only on medical diagnosis but also on a person's functional abilities. Tikaradze believes this new mechanism would help to identify the real needs of people with disabilities and help them better integrate into society.
Minister addressed the Georgian citizens allowed for legal work in Germany and Israel and underscored they are obliged to return home after three months.
While speaking about curfew, the Minister said the government is well-aware of the restriction-related difficulties but, this is the only way to avoid the lockdown.