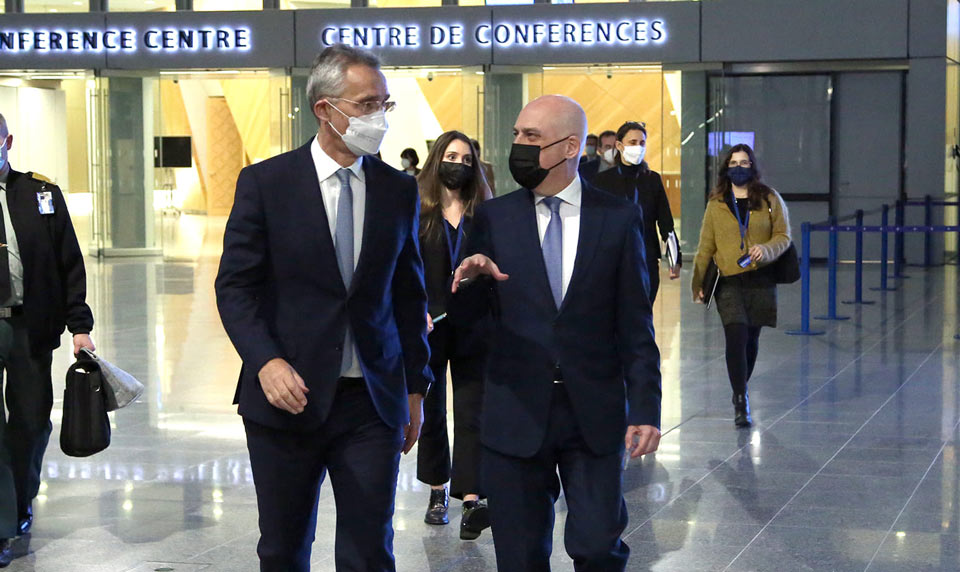 Georgian Foreign Minister meets NATO Secretary General
Georgian Foreign Minister David Zalkaliani said he had "a very fruitful meeting" with NATO Secretary General Jens Stoltenberg on Monday.
Jens Stoltenberg underscored that the Bucharest Summit decision would not be back-pedalled [that Georgia will become a NATO member] and Georgia's sovereignty and territorial integrity are the red lines, the Minister stressed.
Zalkaliani said, "NATO is ready to continue the dialogue with the Russian Federation and there are areas that can be discussed, however, there will be no compromise on the red lines."
Foreign Minister pledged the government would spare no effort to achieve "tangible results" at NATO's next Summit, slated for 29-30 June 2022 in Madrid.
Grateful to @NATO SG @jensstoltenberg for the timely meeting and reaffirming support for ??'s sovereignty and territorial integrity, as well as our country's Euro-Atlantic aspirations! https://t.co/ANRmsgOHAA

— David Zalkaliani (@DZalkaliani) January 18, 2022
Earlier Georgian Foreign Minister held a meeting with the ambassadors of NATO countries.
Had a very interesting exchange of views W the Permanent Representatives of the member states to @NATO. Grateful to?? @T_Szatkowski for organizing this meeting. Once again received our partners' staunch support for??'s Euro-Atlantic aspirations& Open Door Policy of the #Alliance. pic.twitter.com/7m70lMheCT

— David Zalkaliani (@DZalkaliani) January 17, 2022