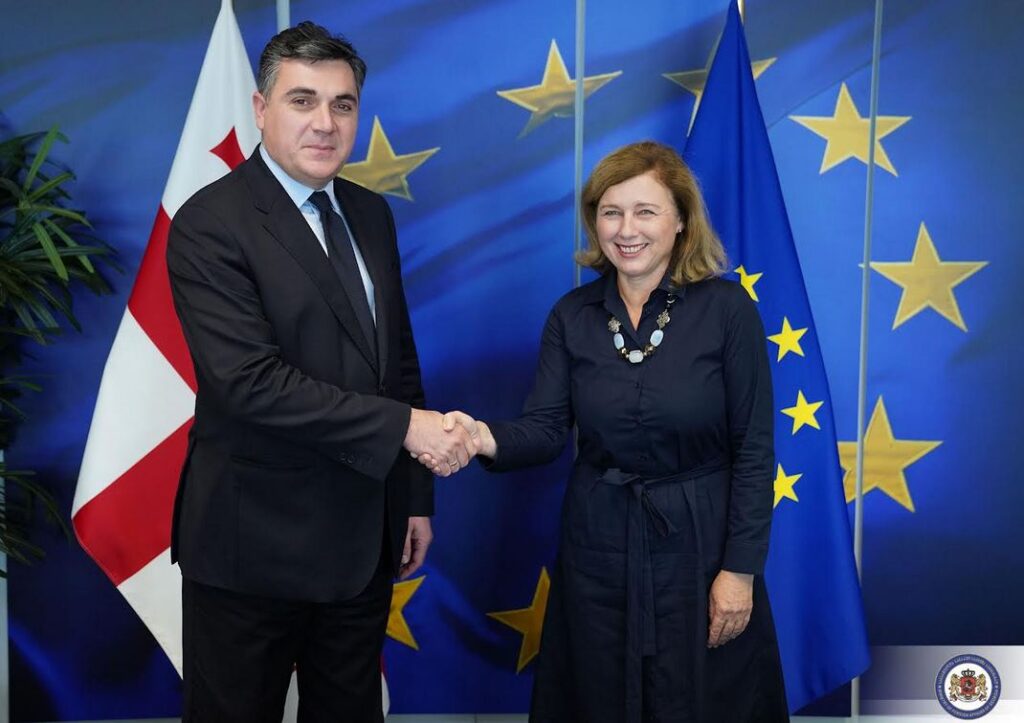 Georgian FM meets European Commission Vice-President
Georgian Foreign Minister Ilia Darchiashvili, who pays a working visit to Brussels, Belgium, met European Commission Vice-President for Values and Transparency, Věra Jourová.
The meeting addressed Georgia's progress on the EU integration path.
Ilia Darchiashvili informed the EC Vice-President about the reforms in the EC's 12-point recommendations' fulfilment. The Minister expressed hope for the EC to adequately assess Georgia's efforts when deciding on the country's EU candidate status.
The FM stressed that Georgia remains committed to its obligations. The parties reiterated their readiness to continue and intensify the cooperation.