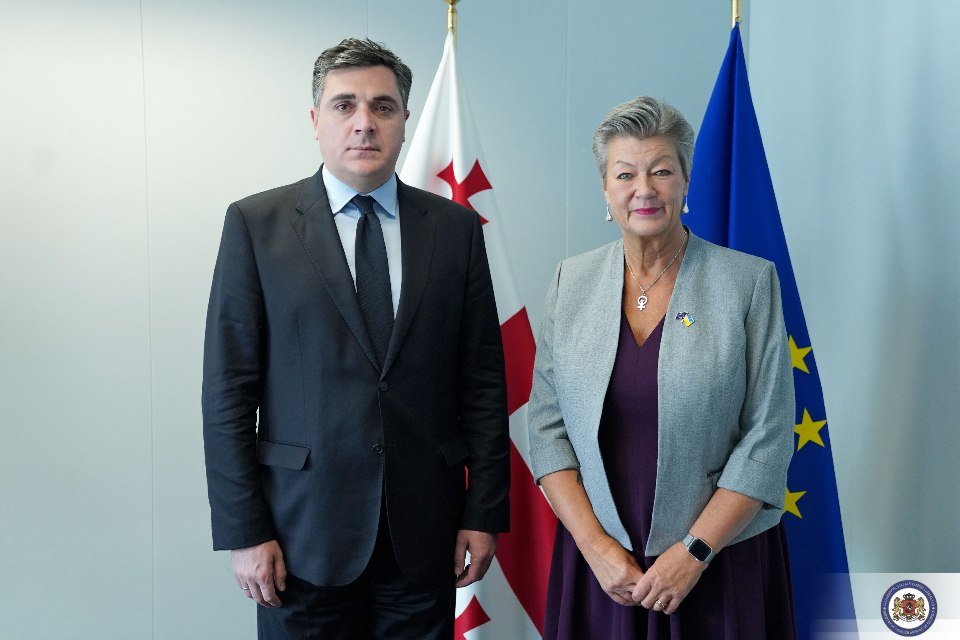 Georgian FM meets EU Commissioner for Home Affairs
Georgian Foreign Minister Ilia Darchiashvili, who pays a working visit to Brussels, Belgium, met Ylva Johansson, European Commissioner for Home Affairs.
Georgia's progress on the EU integration path was the principal topic of discussion at the meeting. Ilia Darchiashvili informed the EU Commissioner about the reforms in the EC's 12-point recommendations' fulfilment. He expressed hope that the EC would adequately assess Georgia's efforts.
Also, at the meeting, the sides reviewed the endeavours made by Georgia in the fight against organized crime and corruption. They positively assessed the dynamics of cooperation between Georgia and EU agencies, such as EUROPOL and Frontex.
The parties reiterated their readiness to continue and further intensify the cooperation.