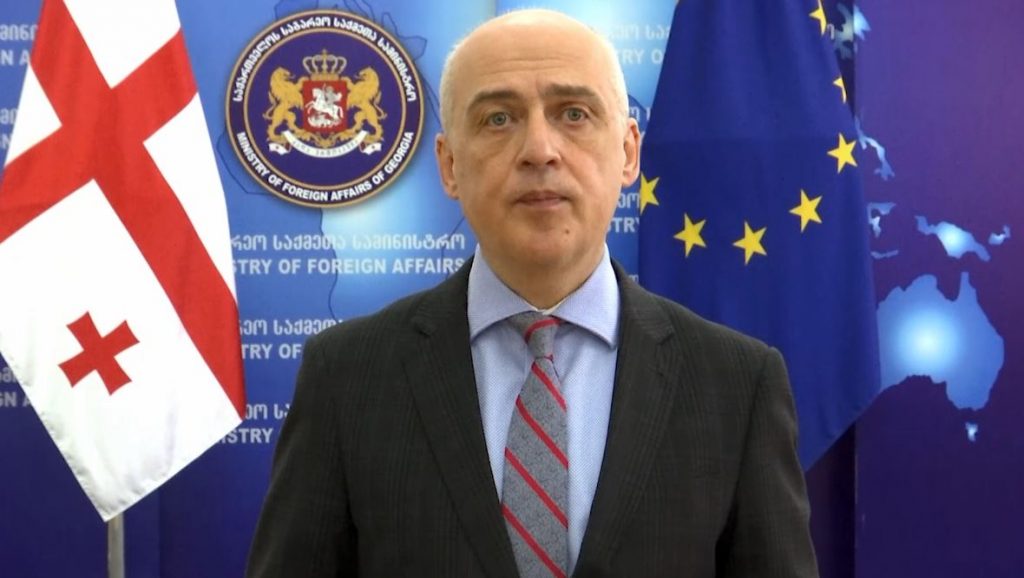 Georgian FM addressed special session of UN General Assembly on COVID pandemic
The Minister of Foreign Affairs of Georgia, Davit Zalkaliani, delivered a speech at the General Debate of Special Session of the UN General Assembly in Response to the Coronavirus Disease (COVID-19) Pandemic.
According to the Ministry of Foreign Affairs of Georgia, the heads of state and government of many countries, as well as the Ministers of Foreign Affairs and Health took part in the general debate of the special session.
In his speech, the Minister underlined the challenges created by the COVID-19 pandemic worldwide and expressed hope that the international community will be able to overcome the unprecedented difficulties caused by the pandemic. He welcomed the ongoing unprecedented global cooperation in developing the COVID-19 vaccine.
Davit Zalkaliani focused on the efforts of doctors and all those workers who are at the forefront of the fight against the virus in the current extraordinary situation and expressed his gratitude to the WHO Regional Office for Europe, which assisted Georgia in the fight against COVID-19.
The Foreign Minister noted that even in this difficult period of the fight against COVID-19, Russia continues to carry out destructive and provocative actions. He stressed the gross violations of human rights and the grave humanitarian situation in the Russian-occupied regions of Georgia. The minister condemned Russia's ongoing aggressive actions against Georgia, including a large-scale disinformation and propaganda campaign produced by Russia and increased cyber-attacks. The minister focused on Russia's ongoing deliberate disinformation campaign to discredit the Richard Lugar Center for Public Health Research, a key institution in the fight against COVID-19.
"The sovereignty and territorial integrity of Georgia is constantly being undermined by one of the permanent members of the UN Security Council. The Russian Federation is illegally occupying our sovereign regions: Abkhazia and the Tskhinvali region / South Ossetia, and the conflict-affected population is still in a deplorable state in terms of security and humanitarian situation"  – Minister said.
David Zalkaliani stressed the importance of universal and equal access to the vaccine against COVID-19, as well as fair distribution.
At the end of his speech, the Minister spoke about the development of a strategy for economic recovery by Georgia in the post-pandemic period and expressed hope for the support of international friends and partners in this process.