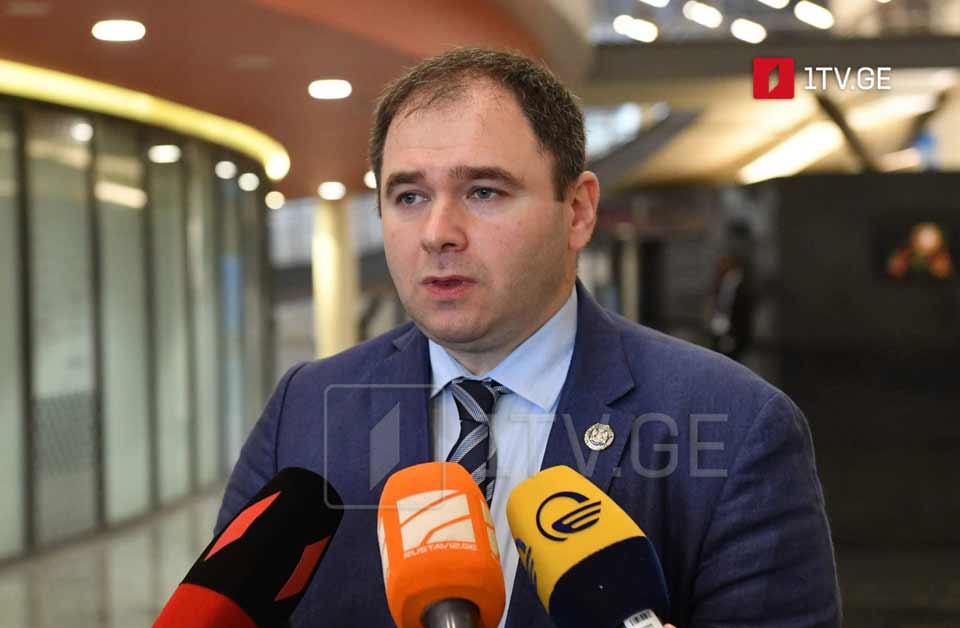 Georgian delegation to highlight Ukraine's sanctions and Arestovych's viewpoints at Crimea platform meeting
According to Foreign Relations Committee Chair Nikoloz Samkharadze, during the upcoming Crimea platform meeting with Ukrainian Rada Speaker Ruslan Stepanchuk, the country's parliamentary delegation will discuss Ukraine's sanctions against Georgian nationals and Arestovych's remarks on Georgia.
"The decision on sanctions is unsubstantiated. As a result, we do not know why the Ukrainian authorities sanctioned these individuals but based on subsequent remarks, we are already dealing with a serious problem. Arestovych says Ukraine should project forces or interfere in Georgia. I'm not sure how he came up with that. If someone has a little insight into international affairs, and Arestovych should be insightful, then saying this openly is not only ignorance, but some psychological illness," Samkharadze stated.
The MP went on to say that it doesn't matter how a country's aggression toward another country presents itself, but Arestovych's prediction that Ukraine will launch an offensive against Georgia appears to be "an absurdist drama."
"We should stop paying attention to Arestovich and Podolyak's nonsense," Samkharadze said.
Earlier today, Arestovych stated in a YouTube discussion that Ukraine will "project force in Georgia to rescue Georgians, save Moldova and Armenia."
Furthermore, four Georgian individuals, Alexander Ivanishvili, Ucha Mamatsashvili, Tate Mamatsashvili, and Ketevan Kharaidze, were added to Ukraine's sanctions list by Ukrainian President Volodymyr Zelensky.