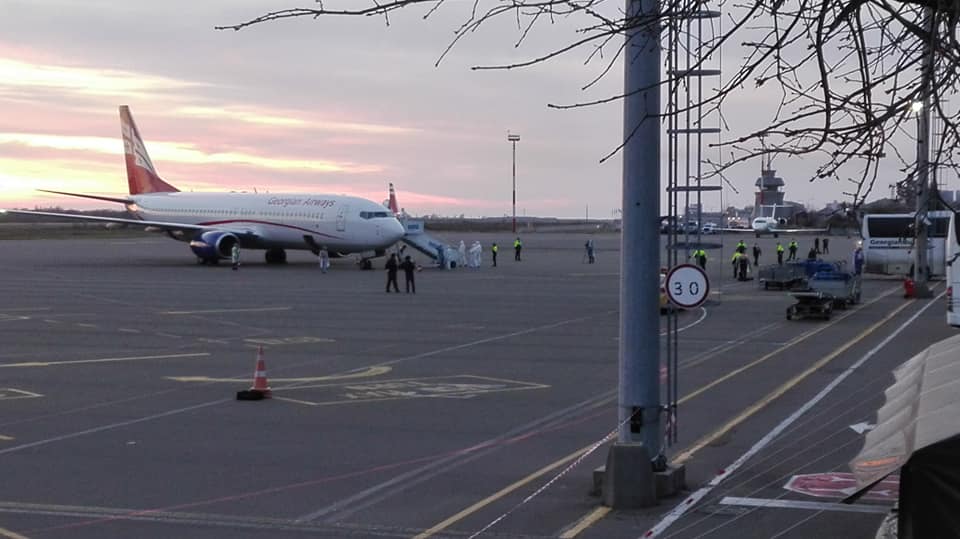 Georgian Citizens brought from Berlin to Batumi International Airport by a special flight
A plane of Georgian Airlines landed at the Batumi International Airport, bringing home Georgian citizens from Berlin.
According to reports, more than 180 passengers have arrived, they will undergo appropriate check at the airport and then will be redirected to a quarantine zone. But, if any passenger has symptoms of the virus, they will be taken to the Batumi Infection Clinic.
Georgian Foreign Minister Davit Zalkaliani said today that the flight would return Georgian citizens, who were concentrated in Berlin and other European capitals at that time.
Today, the Ministry of Foreign Affairs of Georgia has released information about the nearest special flights from abroad. According to the information, special commercial flights of the Georgian Airlines will be carried out in the following weeks: March 23 – Tbilisi-Berlin-Batumi, already implemented, March 24 – Athens-Tbilisi-Athens (performed by Aegean Airlines); March 26 – Tbilisi-Vienna-Tbilisi; March 31 – Tbilisi-Amsterdam-Tbilisi; April 3 – Tbilisi-Warsaw-Tbilisi; April 7 – Tbilisi-Athens-Tbilisi; April 10 – Tbilisi-Larnaca-Tbilisi. Work on planning the next flights is also underway.