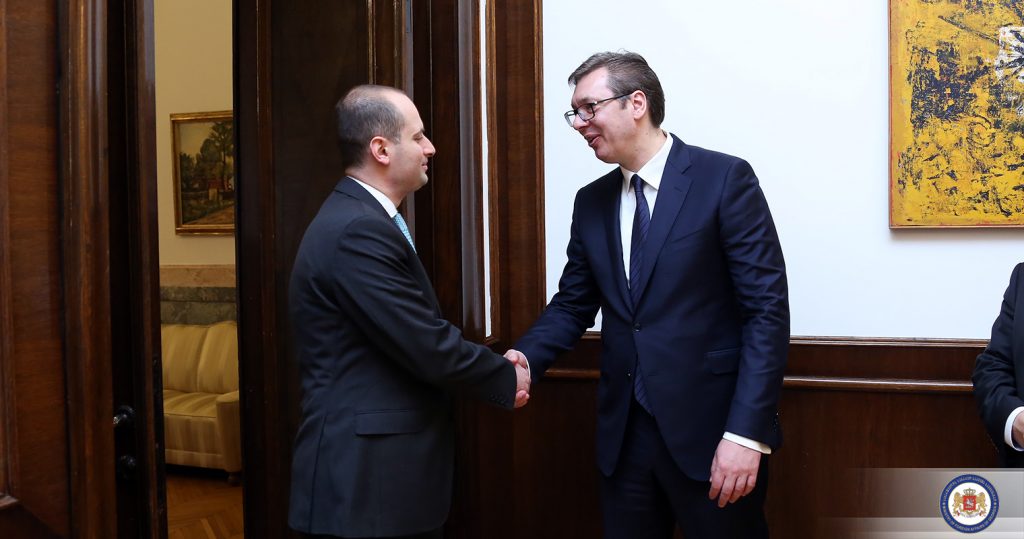 Georgia to sign agreement with Serbia on visa-free travel
Serbia supports Georgia's territorial integrity and state sovereignty, European integration and enhancement of bilateral cooperation with Georgia – Aleksandar Vučić, President of Serbia stated during the meeting with Mikheil Janelidze, Georgian Foreign Minister.
The sides discussed the possibility of appointment of diplomats before activation of an official diplomatic mission. Also, the agreement on visa-free regime with Serbia will be signed within the framework of the visit.
Serbia's President expressed readiness to deepen trade-economic relations. The sides welcomed the idea of holding business forums.
Janelidze is being with an official visit in Serbia. He already held a meeting with Serbian Prime Minister.