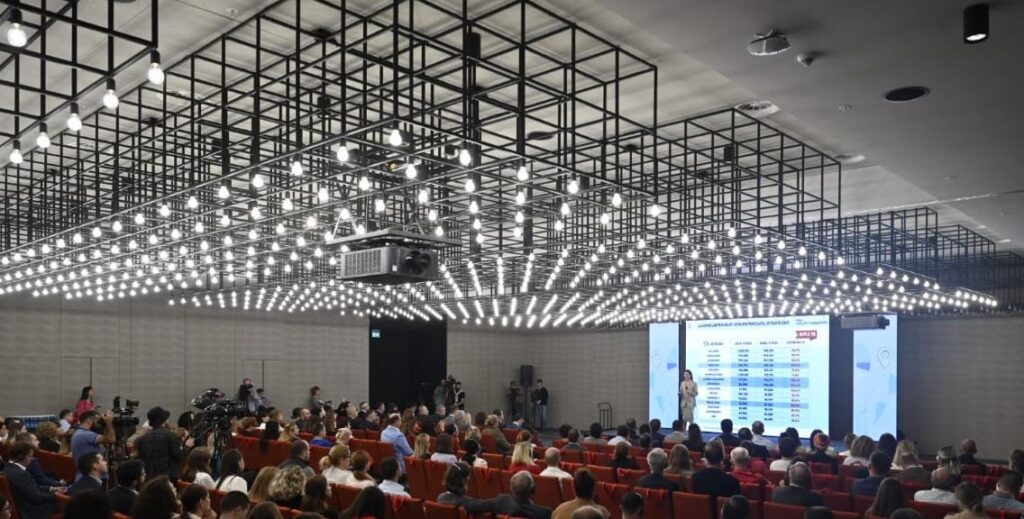 Georgia sees strong rebound in tourism, Deputy Economy Minister says 
Deputy Economy Minister Mariam Kvrivishvili presented a 2022 report on the country's tourism and aviation industry on Wednesday, stressing that tourism saw a strong rebound in the first nine months of 2022 compared to the pre-pandemic 2019 tiers.
Kvrivishvili hailed the government's action plan, aiming to revive the country's tourism, claiming that international tourism had recovered by 83.8% while the number of international traveller arrivals restored by 67.8% in September 2022, compared to 2019.
In the first nine months of 2022, international arrivals say 53.8% recovery (3,892,605 visits), while the international tourists' visits revived by 67.8% (2,704,133 visits), she stated. Deputy Minister stressed that in 2022, the tourism revenues saw "an impressive growth" – 94.6% recovery, reaching $2.1 billion.
Alluding to the aviation industry recovery, Kvrivishvili said this year it observed a 100% rebound compared to the pre-pandemic 2019 levels. The Georgian aviation market now has 43 carriers offering flights to 86 destinations.
In her report, Kvrivishvili focused on the tourism plan for 2025, which aims to boost revenues to $5 billion while increasing the number of foreign travellers to 10 million.